---
Danish beauty Camilla Sacre-Dallerup first danced her way into global consciousness on BBC's dance competition, Strictly Come Dancing, before joining the esteemed Dancing with the Stars (DWTS) NZ judging panel for the star-studded show's 2018 and 2019 seasons. Metropol caught up with Camilla about dancing and her other passion – mindfulness.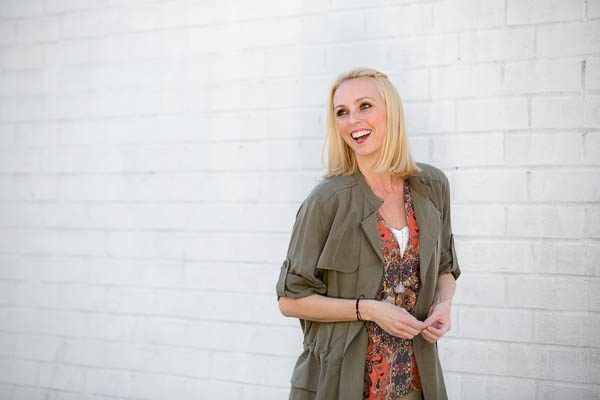 ---
Can you tell us about your journey into dancing?
My mum brought me along to dance school when I was two and a half; my sister was already dancing. She thought it would be a fun way for me to interact with other kids. I got myself a little dance partner when I first walked in the door and we danced together for eight years. I loved performing, almost more than the dancing; I loved the fact you could entertain people with your dancing. That is still to this day what I enjoy about DWTS, knowing people are enjoying it at home with us. The dance school was a place I loved going to; it was where I belonged.
---
What have been some of your standout moments this season?
It's hard when you get someone like Walter Neilands who is one of the nicest people I've ever met. Knowing how difficult it was for him and how hard he was working, it broke my heart sending him home. We're all human and you get to know the people, so those moments are hard.
Sending Glen Osborne home hurt my heart because I honestly thought he would be in the final; he was one of my favourites from the very beginning. Then there are moments like when we gave Laura Daniels perfect scores. She was living a dream she had since she was a little girl and again, was working extremely hard, so there are also great moments that you can enjoy with them as well.
---
You're from Denmark, then you were based in Los Angeles after finishing up with Strictly Come Dancing. Where are you based now and how much time do you get to spend in the land of the long white cloud?
I first moved from Denmark to England, then to Los Angeles where I've been for five years. I come over for most of the show. I actually used to spend a lot of time in Christchurch and loved it down there. We had a home in Auckland 20 years ago and it was always my dream to spend half my year here in New Zealand.
The universe works in mysterious ways and brings you where you love, so now I get to spend time here. It is sad that the show has come to an end. It's gone far too quickly. I feel totally at home here and have done for years. I really enjoy this country.
---
You secretly lead another life off the dance floor, as a mindful living coach. What attracted you to this area?
Since my dance coach taught me to 'visualise' at 13 years old I have absolutely believed in the power of the mind. The fact that I could have the edge at competitions because I had prepared mentally as well as physically, really fascinated me. I started reading and studying everything about how to use the mind to get the best out of my ability.
I can't imagine why anybody would go to a competition and be physically prepared but not mentally prepared. We spend so much time worrying about what we're eating, but we don't worry about the thoughts we're feeding ourselves. Meditation is also important. If I don't meditate, life feels so much more complicated. I have a simple introduction to meditation on my website (www.zenme.tv), so you can put that on and start the day.
When you are prepared mentally, you can learn how to respond and not react, have empathy and understanding about where the other person is coming from. These are simple but effective tools for relationships. That's what my next book It's Not You It's Me (out in December in the US and the rest of the world in January) is about – relationships and communication – because whether it's in sports, business or life, the way we communicate is everything.
---
You've said that after eight years competing on Strictly Come Dancing you were exhausted and addicted to work, something which affects a lot of women – how did you overcome this?
Whether you are in business or you're an athlete, it can be all-consuming, unless you are mindful with your schedules. It wasn't really until I met my husband (British soap star Kevin Sacre) in 2008 that I realised my lifestyle wasn't sustainable and I was headed for burn-out. But that was one of the best things that could have happened; I needed that wake up call.
All that mattered to me was my next comp, my next gig, but that burn-out became my calling for what I would end up doing next. I had to feel that pain to know how to help others. I used all the tools, including working with a coach to heal myself. That's what my books – Reinvent ME and Strictly Inspirational – are about, healing me.
You may not have time to switch off your phone, but you can schedule in mindful time, meditating or going to the gym. If it's not scheduled, it's not going to happen. Without that time, that's dangerous; there's no balance. One of the things I do myself is schedule in social time with friends, I've just had a couple of days with my husband with no phones, whatever it is for you needs to become part of your schedule. It's as important as any meeting – it's your mental health! We have to look after our minds as well as our bodies.
---