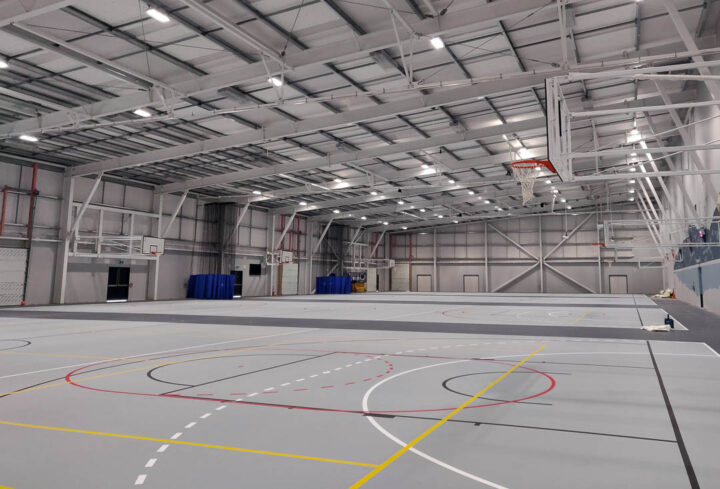 Sporting innovation: Apollo Projects
---
Selwyn is one of New Zealand's fastest–growing districts and its forward- thinking council aims to meet both the current and future needs of the rising population. The soon-to-be-opened Selwyn Sports Centre at Foster Park in Rolleston is a prime example of Selwyn District Council's innovative improvement plan.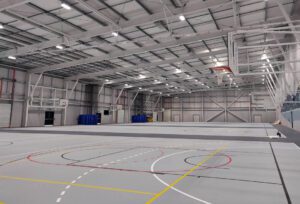 Overseeing the construction of this eight court facility has been Apollo Projects – a leading New Zealand commercial design and build company. "This has been a really cool project for us," says Iain Ansell, Apollo's Business Development Manager.
"We have considerable sports and recreation expertise in-house and we secured the project contract through a design competition working in collaboration with Warren and Mahoney. We are really passionate about sport and are up with the play on leading –edge developments in the field."
Two such developments incorporated into the sports centre are a 240m indoor walking/running track on the mezzanine level and an interactive games wall.
"This building is a real game changer for New Zealand sport. It shows just how much can be achieved when putting the emphasis on functionality. We have provided a solution to the council's requirements, not simply a building."
Part of the new sports centre has been named after former New Zealand cricketer and administrator, John Reid, who has strong links to the Selwyn District.
"John Reid advocated to the Selwyn Council for a sport and recreation centre and we feel proud to have been able to deliver a facility that will serve the community for many years to come."
Contact Apollo on (03) 358 9185 or via the website.
---