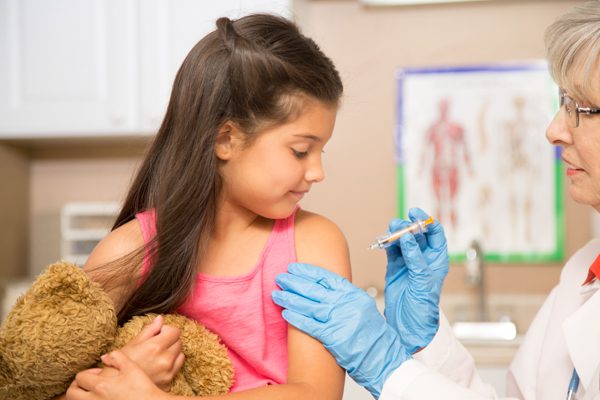 Small ouch, big lifesaver: the influenza vaccine
Vaccines may not be a lot of fun for anybody, but they're one of the most effective tools we have for saving children's lives. Yes, that small 'ouch' can be a big life saver. As the days get shorter and the weather gets cooler, annual flu vaccinations are on everyone's lips.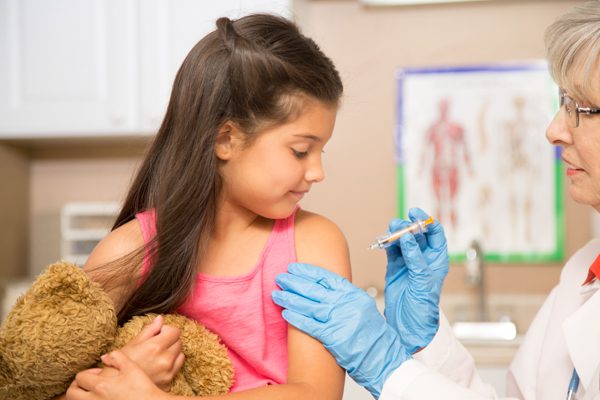 Recent research shows about one in four New Zealanders become infected with influenza each winter, but many don't develop symptoms and may in fact be unaware they're sick. Tens of thousands seek medical advice for flu-like symptoms every year and, on average, about 400 die from influenza, or its complications, annually.
Health Minister Dr David Clark recently rolled up a sleeve for his annual influenza vaccination and says the goal for 2018 is to break last year's record, which saw more than 1.2 million New Zealanders getting vaccinated.
"Our influenza season normally begins from June, so getting vaccinated by mid-May is the best way to be protected for winter," he says.
"If you're vaccinated, you're less likely to catch influenza, less likely to pass it on to others, and less likely to be severely ill if you do catch it."
This year's funded vaccine will protect against four strains of influenza for the first time, including the A(H3N2) strain that badly affected people in the Northern Hemisphere during their winter.
Health Intelligence Group, ESR Public Health Physician Dr Sarah Jefferies says one of the challenges with influenza is that there is evidence that infection does not always cause symptoms. "Research shows about one in four people may be infected with influenza during a moderate flu season, and the majority of those people may not know they have flu," she says.
"This is one reason why immunisation is a key line of defence."
The health burden of seasonal influenza in New Zealand varies from year to year and across the world, significant time and resource goes into increasing the effectiveness of these vaccinations, according to the Director of the Immunisation Advisory Centre at the University of Auckland, Associate Professor Nikki Turner.
"Vaccine effectiveness is difficult to accurately predict season-to-season and person-to-person," Associate Professor Turner says.
"We know overall that when the vaccine types more closely match the circulating strains the vaccine is likely to be more effective. Each year, for the northern and southern hemisphere, there are meetings to decide what is the best prediction for circulating strains and therefore what is the best choice for the seasonal vaccine.
"The vaccines arriving in New Zealand for our winter season have a new updated AH3N2 strain in them, which is a better match and we hope that will give better effectiveness. The government-subsidised vaccines for this season also are quadrivalent (two A strains and two B strains), which should give better protection than the traditional trivalent that have only one B strain in them."
In New Zealand, those at high risk of getting influenza, including those aged 65 and older, pregnant women, and people with chronic or serious health conditions, such as heart disease, cancer or severe asthma, can get their flu shot for free. It is available from general practices and many community pharmacies.