---
We're just one seasonal step away from summer, the season of all things cute, flowy and bright. Time to get our shoe selection up to date! Here's a funky 90's look that's enjoying quite the renaissance – it's a look we square by!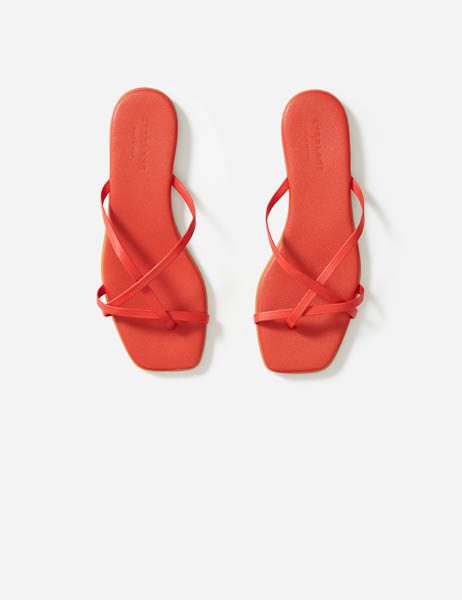 Enter square-toed shoes. We know; it's shocking. Just when you thought fashion was done with resurrecting all things 90s, another retro comeback hits the street style scene. But both delicate and dramatic renditions have been spotted on the dainty soles of our favourite fashion icons and influencers, proving that many are sold on this silhouette.
Rounded or pointed toed heels were once favoured over their square siblings, but it appears the creative masterminds behind some of our favourite fashion labels have developed quite a penchant for square-toed footwear in 2019. This retro runway contender once conjured up images of clunky boots and 'nana' style heels, but now all shoe styles are getting the square-toe treatment – everything from strappy kitten heels and sling-back sandals to leather mules and textured loafers.
For the faithful fashionistas, singular straps, miniature heels and on-trend colours like seafoam green and marigold are proving to be particularly popular styles. Test the textured waters with the prints of the moment; crocodile and snakeskin – perfect paired with a neon silk minidress or satin slip skirt.
Add some eye-catching elegance to a casual tee or blouse and classic cropped trouser combo with a polished pair of sling-backs in this style, or slip on some textured slides for a slouchy but stylish weekend look.
---