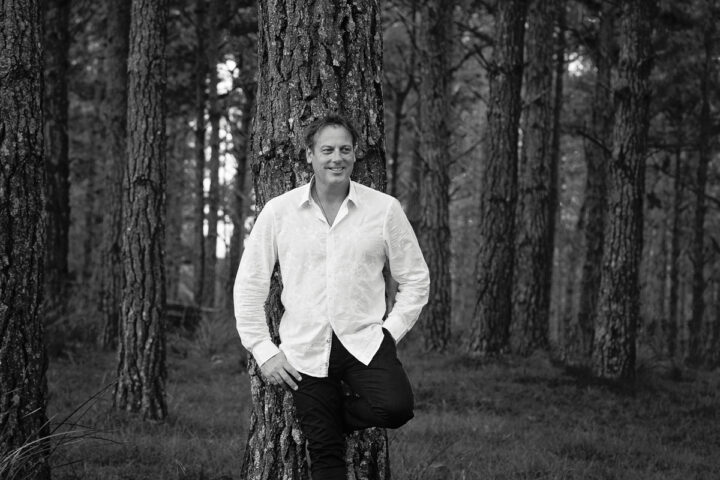 Sensing the Supernatural: Q&A with Kelvin Cruickshank
---
He's best known for his role as a psychic crime solver in Sensing Murder, acting as a bridge between the physical and spiritual worlds. Now Kelvin Cruickshank is putting his psychic strength into solving murder mysteries in the United States. But as he tells Metropol ahead of his Soul Food Tour to our southern city in October, helping people through their grief is a key driving force behind what he does.
How did your psychic journey begin?
I began seeing spirit when I was a child which was overwhelming but as I grew to understand them, they actually were there to help their loved ones left behind. Once I learnt that, the rest is history.
You're heading to Christchurch on 3 October as part of your Soul Food Tour. What's the core concept behind these shows and how important are they to you?
The core concept for my shows is to share the love of the spirit, to teach my guests how to understand their spiritual experiences and to show that our loved ones still live even after death.
I feel every experience I have with the spirit world is amazing. Reading clients is always a pleasure. Working on murder cases like I have been in the USA has been challenging and dangerous, yet I just love it. And teaching people how to understand it is a passion. But the best thing is seeing with my own eyes the pain leave people after a connection has been made… truly an amazing feeling!
You've been doing this for many years now, has time in any way diminished the power of what you do in your mind?
You're right, I have been doing this for years and to be honest time has only made me better at connecting. The skills are sharper I'd say.
You've recently had an incredibly powerful experience when you were able to help locate the body of missing man, Raymond 'Curly' Stirling. How do you describe that experience?
Finding Raymond was truly the highlight of my career. His daughter in law and son trusted me enough and they listened to what Raymond had shared and simply went out and found him. Personally I was and still am so happy for their family to have had their dad returned and laid to rest. I thank Glen and Jo for listening and following the instructions to the letter. They stuck to it and found him. A bitter sweet experience for sure but a truly amazing one too.
Do you think everybody has some degree of psychic ability that hasn't been recognised?
I believe if we can dream we can all connect. Yes everyone has the intuition they just don't either understand or don't want to understand it. We all have gifts of some kind so for me it's about tapping into it should one choose too.
A big part of your career has been involved in delving into unsolved crime. How has this affected you emotionally and how do you keep yourself grounded through that process?
Crime work, well that's another thing all together. For the past 2.5 yrs I've been working with detectives and an amazing team of specialists in LA, USA. It's been a roller coaster of emotions and incredibly draining, not to mention the physical dangers involved. But we get results and that's the most important thing. I have bodyguards when at work in the States, which I appreciate because they keep me safe and I'm often meditating to find inner peace as the cases are really tough.
What have you got in store for the next 12 months?
Next 12 months I'll be heading back to the States and possibly back to Japan, as I have been lecturing there this year. But the most exciting thing I'm looking forward to is my NZ tour with TJ Higgs from the UK. We will be working together side by side on stage. The tour kicks off July 2019 so I'm super excited to be able to bring TJ here to NZ.
She's an amazing medium who also worked with Colin Fry and was a personal friend to him. I met TJ in Japan and we just clicked, so the tour will be awesome. I can't wait. I'm sure things will pop up as the year progresses and that no matter what and where I end up, spirit will be right at my side sharing their stories to help heal and inspire those they have left behind.
---
Kelvin will be presenting his Soul Food Tour Wednesday 3 October. For more information,
visit kelvincruickshank.com/soul-food/.
---