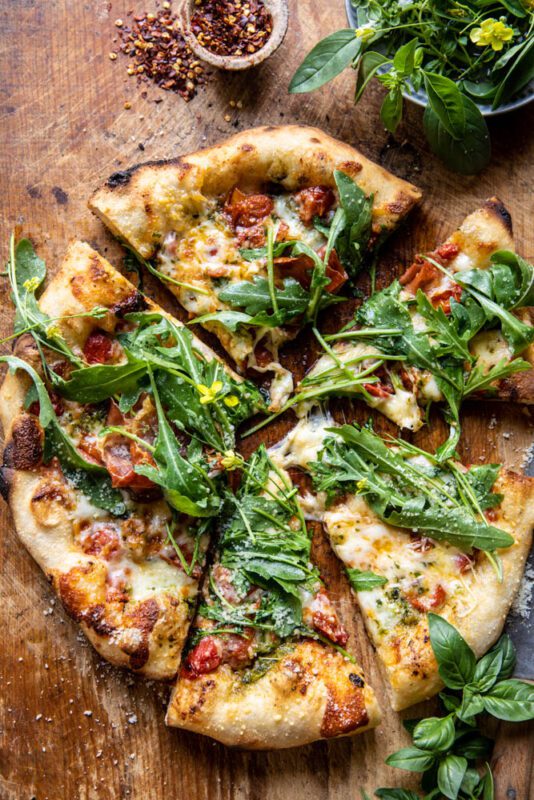 Rocket tomato cheese pizza: Half Baked Harvest
Ingredients 
3 cups cherry tomatoes
4 cloves garlic, smashed
2 Tbsp fresh thyme
2 Tbsp fresh oregano
chilli flakes
salt and black pepper
2 Tbsp extra virgin olive oil
230g pizza dough, homemade or store-bought
1/4 cup basil pesto
2 cups shredded Italian cheese
50g prosciutto
3 cups rocket
1/2 cup grated parmesan cheese
fresh basil
Instructions
In a large skillet set over medium heat, toss together the olive oil, tomatoes, garlic, thyme, oregano, chilli flakes, salt, and pepper. Cook until the tomatoes begin to pop, about 4-5 minutes. Remove from the heat and smash the tomatoes down with a fork.
Position the oven rack in the upper 1/3 portion of your oven. Preheat the oven to 260 deg C for at least 30 minutes before baking, preferably 1-2 hours ahead. If you have a pizza stone, start preheating it.
On a lightly floured surface, push/roll the pizza dough out until it is pretty thin (about a 30-35cm circle). Place the pizza dough on a lightly oiled sheet pan. Spread the tomatoes and pesto over the dough. Sprinkle on the shredded cheese and add the prosciutto.
Slide into the preheated oven and bake for 10 minutes, rotate the pizza, and bake another 3-5 minutes or until the crust is golden and the cheese has melted. Meanwhile, toss together the rocket, olive oil, parmesan, salt, and pepper. Top the pizza with rocket and basil.
Recipe and photography by Tieghan Gerard of Half Baked Harvest. For more delicious recipes by Tieghan, check out halfbakedharvest.com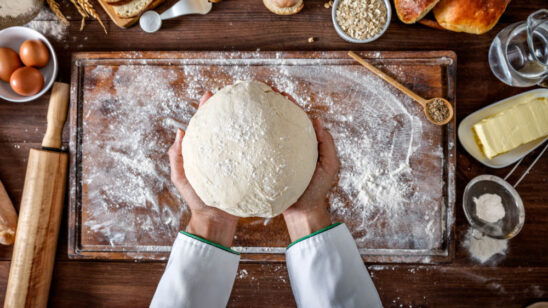 Previous Post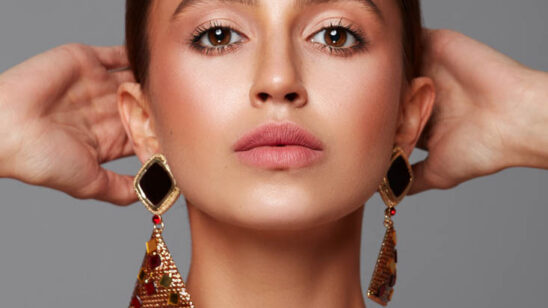 Next Post