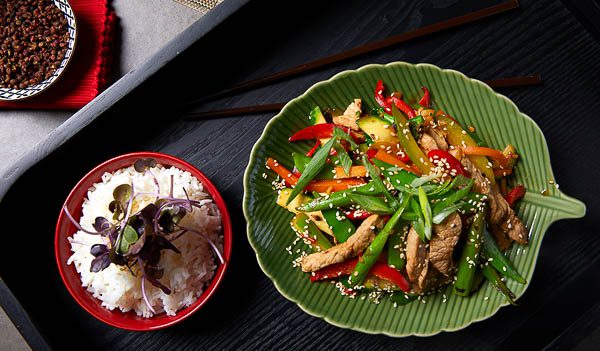 Pork Stir-Fry: NZ Pork
---
There's nothing like a classic pork stir fry in your culinary repertoire. It's a simple, no-fuss recipe that the whole family will love.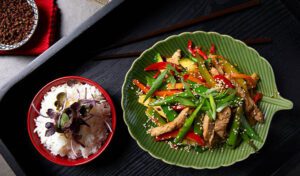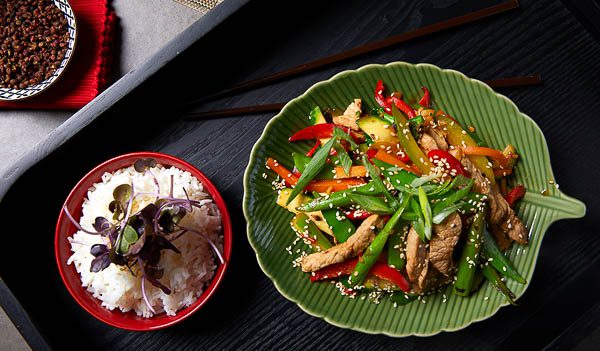 Prep time: 10 mins | Cook time: 10 mins | Serves 4
INGREDIENTS
400g NZ pork fillet, finely sliced
3 tbsp vegetable oil
1 tsp chilli flakes
3 garlic cloves, finely diced
1 knob ginger, finely diced
1 cup small broccoli pieces
1 cup sugar snap peas
1 red pepper, finely sliced
1 cup bean sprouts
1 bunch asparagus, sliced
1 carrot, finely sliced into matchsticks
To season
4 tbsp light soy sauce
4 tbsp Shaoxing wine
2 tbsp kecap manis – sweet thick soy sauce
2 tsp sesame oil
METHOD
In a wok, heat the vegetable oil until really hot and fry the chilli flakes, garlic and ginger for two minutes.
Add the sliced pork and fry until cooked – about five minutes.
Add the broccoli, carrot and asparagus and fry until soft. Add the red pepper and snap peas and fry for a further two minutes.
Add the seasoning sauces and bean sprouts, then toss together and serve immediately.
---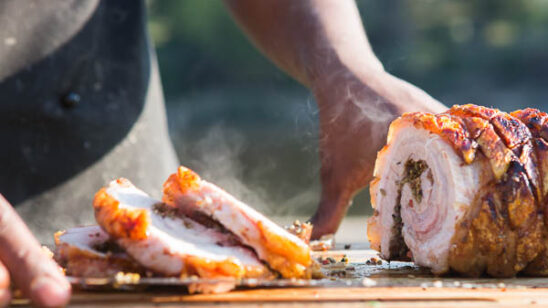 Previous Post