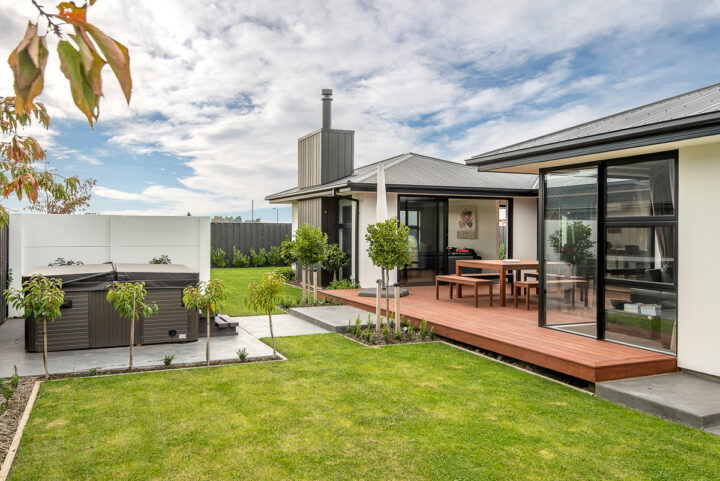 Personalised Perfection: Peter Ray Homes
---
Over 32 years, Peter Ray Homes has grown from humble beginnings to a well-respected company that is still family owned, designing and building award-winning personalised homes in Christchurch, Blenheim and Nelson.
Every year the company achieves at the Master Builders House of the Year Awards for Canterbury. This year, a customer's home was one of the top 100 Gold Reserve finalists in the country selected for the National finals and another received the Gold Award for its category.
Each Peter Ray home is a unique build. "Our point of difference is our customers are encouraged to put their own thumb print on their new home," General Manager John Baugh says. "The owners are really proud of the awards, as they themselves have input."
A Lincoln luxury family home won Reserve Gold in the Volume/Group Housing New Homes between $450,000 and $700,000 category. A head turner, it impressed judges with great street appeal and its internal timber-clad deck with access via large sliding doors to the living areas, giving privacy and shelter from the easterly. The roof contrasted with the white plaster exterior and vertical detailing – the colour scheme flowing internally with greys and white, with feature bulkhead ceilings to personalise. An executive kitchen is at the home's heart, with custom-designed pendant lighting.
In Halswell, another customer's home was awarded Gold in Volume/Group Housing New Home up to $450,000 category. A gabled roof complements vertical cedar cladding, designer brick and schist. A feature entrance way has a raking soffit, leading to a high-ceiling hallway entrance. Judges were impressed with the enviable functional living, including ample storage. An elegant kitchen is adjacent to bi-fold doors which also leads to the social internal, timber-clad courtyard. This four-bedroom, two living area home exudes contemporary flair.
"Customers work with our inhouse consultants and designers," John says. "When they first come in, we'll design a complimentary concept plan and layout as a starting point. It costs the customer no money to design a home unique to them. They receive a brochure with over 40 plans – a starting point for ideas, before working with our designers, whose experience helps put together whatever style is wanted. Our colour consultant then ties it all together."
Peter Ray Homes specialises in residential building, working with first home KiwiSaver customers through to the upper-end architectural two-storey Fendalton abode. Peter Ray Homes has a strong presence in rural sectors, especially the Selwyn regions of Lincoln, Rolleston and Prebbleton. Well-known suppliers are involved in all the subcontracting work, offering quality workmanship.
Peace of mind is assured as they design and build to your budget. "We offer a fixed-price contract. When you sign up there is a fixed figure at the bottom of the quote and, unless changes are requested, this will not change."
---
---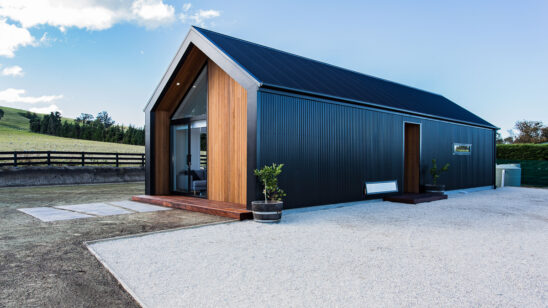 Previous Post