---
I believe a better future is when we can look at Christchurch and see a place that we are proud to call home as New Zealand's second largest city. We can see that it offers the next generation the opportunity to live, work and raise a family here.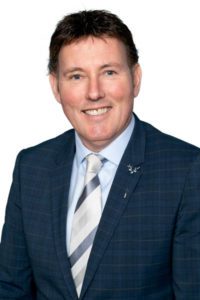 However, often we do not act like a city and more like a large town that questions the relevance of a stadium. For us to grow and fulfill our aspirations, we need to change our mindset and act like a city that is progressive, offering opportunity and platforms for our young people to aspire to perform.
We have the best opportunity of all New Zealand cities to grow, and grow at scale, but we need to ensure growth is at a sustainable rate and accessible for future generations to enjoy. We have the available land, and we could absorb significant increases to our current population. But to achieve growth, we ourselves have to be positive advocators of our city. We need to lift our aspirations and restore pride back to this great city of ours and if you look around, we have a lot to be proud of.
We have been blessed with local investors who have reinvested into the future of our city. They could have moved and invested outside of Christchurch but they chose to stay and invest here. So as residents and investors in Christchurch, let's become positive advocators and build a better future.
---