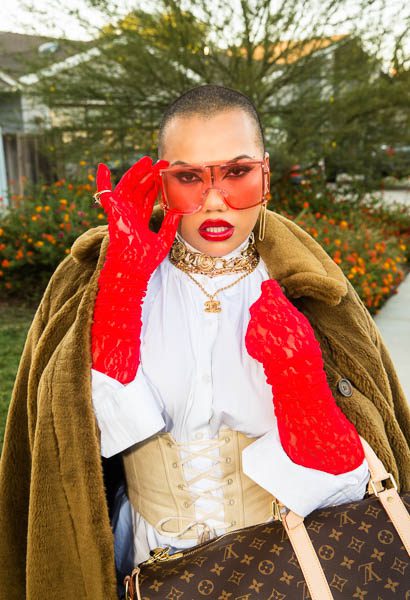 Parris Goebel's dance to the top
---
She's danced her way from New Zealand across the world, working for the likes of Rhianna, J.Lo and Justin Bieber. Now she's back – albeit briefly – to pay more than a little lip service to MAC's latest campaign. We caught up with global superstar Parris Goebel about empowering women and that bold red lippy.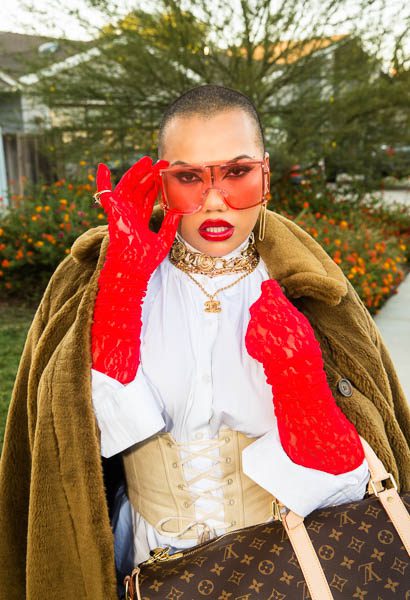 ---
Last year was pretty epic for you, being tasked with helping create Rihanna's show at New York Fashion Week, you were named as New Zealand's entertainment and cultural curator for Expo 2020 in Dubai, and you were personally recruited by Jennifer Lopez to choreograph her highly anticipated Super Bowl halftime show before being recognised in the 2020 New Year Honours list for services to dance. What does 2020 have in store for you?

I have just signed with IMG New York so will be doing a lot more work in fashion.
Lots of work with various artists on their events throughout the year.
The big project for me is starting to work on my movie Murder On The Dance Floor which is very exciting and going to take most of 2020.
---
It was back in 2012, when a YouTube clip of you caught J.Lo's eye, resulting in her asking you to choreograph for her world tour. Not many people can say J.Lo was their first real boss… How incredible was it to get to reconnect with her for her Super Bowl halftime show?

It felt like the world had spun 360° to be able to work with her on such a big moment in her career.
She is such a professional and works hard to put the best show on she can.
We get on so well and she trusts me and loves what I create. It was a highlight to be back working with her again.
---
Your list of accolades and accomplishments is growing by the month. What do you personally consider to be some of your career highlights?

Definitely opening my own studio 'The Palace'.
We have had hundreds and hundreds of dancers come through our doors to be able to tour the world, dance for global superstars and enjoy a life through dance.
Doing 13 videos for Justin Bieber's Purpose album was such a big challenge and it pushed me creatively and physically with the short time frame to shoot all the videos in.
Sorry made such an impact around the world.
Working with Rihanna is always special.
What we created for her SAVAGE X FENTY show in New York was special and such a statement for all women around the world and talked about self-love and believing in yourself.
---
You've been a fan of MAC Cosmetics' iconic Ruby Woo lipstick since you first purchased it at 15… now you're the face of their latest campaign. How exciting is that?
I was honoured to be a New Zealander on a New Zealand campaign.
I love MAC and we have a great relationship so was excited to be the face of the campaign.
---
What do you love about a bold red lippy?

Any lippy makes you feel like a real woman.
---
How important is it for you to be a role model for young women to be courageous, empowered, independent and to grab life by the lapels?

It is very important to me to instil self confidence in all young women.
Being Polynesian, having curly hair and being curvy growing up meant I didn't have role models to look up to in mainstream media.
I want all young women to know they are all individually beautiful and can achieve anything in life if they set their mind to it.
Along with my two sisters we have created Sisters United which is all about empowering our young women, www.sistersunited.co.nz.
---
What was it that first attracted you to dancing and choreography?

It's all I remember doing as a young child. I was brought up with music playing all the time and I love to dance. It was my destiny.
---
What's the best part about what you get to do?

I get to do something I love to do each day.
---
When someone gets big, from the outside it looks like overnight success. How much time, passion, hard work and sheer determination went in behind the scenes?

Overnight success takes 10 years.
I worked non-stop from the age of 17 years old and sacrificed so much to get to where I am today.
Nothing comes easy and you have to be willing to work hard, be passionate and be focused to achieve your goals.
---
What would your biggest piece of advice be to someone who wants to take themselves to the next level, whether it is professionally or personally?

Be you – to be unique and be true to yourself.
There is only one of each of us on this planet so don't follow the crowd and just be you.
---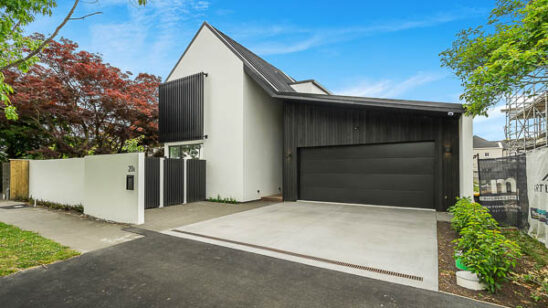 Previous Post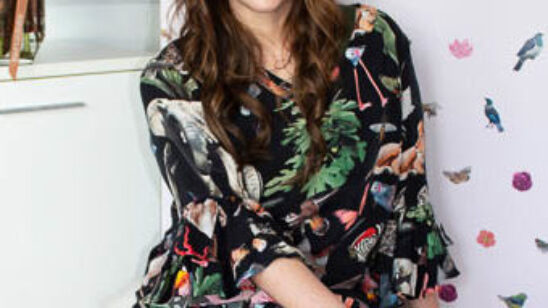 Next Post