---
It's the question on everyone's lips at this time of year; 'what trends can we expect to see over the cooler months ahead?' New Zealand's own lipstick maven Karen Murrell fills us in.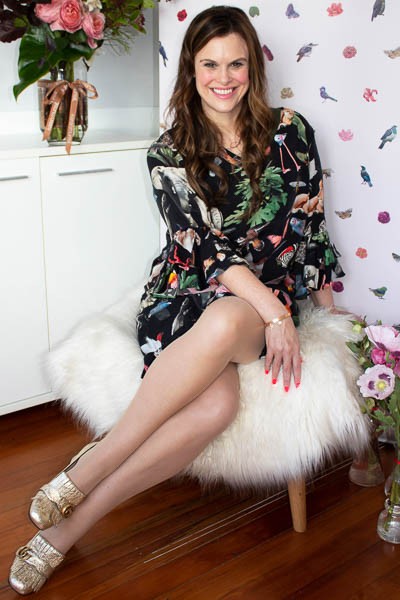 ---
What are some of the main lip colours that are going to dominate the cooler months ahead?
Colour is a key tool when communicating, and, as we know, eyes always go straight to the lips as the focal point of anyone's face; we are particularly drawn to watching them as we converse with each other.
Browns such as 22 Bordeaux Rouge, lilacs such as 16 Lavender Laughter and deep orangey-reds like 21 Fiery Ruby will be on trend as the go-to bases of the season.
This winter internationally we are leaning towards a totally honest palette of naturally occurring hues and its one that is very easy for all skin tones to wear.
---
What global lip trends are on the horizon?
The beauty and cosmetics industry is heavily influenced by political trends and, as the world becomes more uncertain, colours worn become brighter as people use colour to show their sense of freedom.
In France they call it 'peace paint'; we choose brighter colours to create positivity and independence.
Metallic shades are still selling out as the lipstick bullet category continues to soar globally. Lip glosses and lip paints are back in vogue, paying homage to the love affair we had with them in the 90s.
---
The 90s are heavily influencing fashion choices currently, how will that decade influence our makeup choices?
You can expect to see the rise of chocolate browns, deep burnt oranges, cognacs, toffees and brown based plums in both our clothing and lipstick wardrobes this season.
---
What will be your personal go-to shade over the cooler months?
I am really loving shaking up my lipstick wardrobe by wearing a bright True Love lip liner with Peony Petal lipstick over top.
This year for me it is all about contrasting colours and shaking things up!
Express yourself and who you are fearlessly through personalised colour selection and creation.
Don't be afraid to pair different lip pencil shades with lipstick tones, filling in the lip base with the pencil first, and slicking your favourite colour overtop to create a shade that reflects how you're feeling in that very moment, and then walk out the door feeling empowered for the day ahead!
---
What are some of the big shifts that we'll see in the beauty world in the coming years?
Within the next five years unnecessary boxing will become limited, as packaging moves towards becoming as sustainable as possible.
Consumers will start to see the difference on the shelves.
As designers, we need to realise that our packaging needs to decompose or be re-purposed and we need to take increased responsibility for that.
I think it is the revolutions like this that cause the big shifts in our industry. We're also just seeing the start of refillable cosmetics and makeup canisters which will grow in popularity very quickly.
---