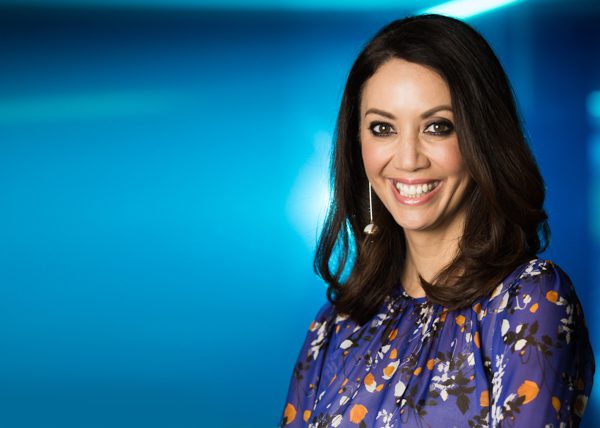 Our extraordinary expat: Q&A with Miriama Kamo
Miriama Kamo has graced our screens with her warmth and charisma for many years. Metropol catches up with Christchurch's extraordinary expat about a life well lived.

You're a Cantabrian girl at heart, can you tell us about your upbringing in Christchurch?
I'm one of five kids, smack bang in the middle – an older brother and sister, and a younger brother and sister. I've always loved that, knowing what it's like to have one of each. We're a pretty tight bunch, the Kamos. We always have been.
We were raised in South Brighton, so we spent a lot of time at the beach. Mum and dad were both catholic prison chaplains and we kids regularly went with them to their services. It was a pretty extraordinary upbringing in many ways. Mum and dad's friends were an eclectic bunch – social justice campaigners, activists, Christians, changemakers, lawbreakers, musicians… and we had a massive extended whānau on both the Māori and Pākehā sides.
Mum and dad often had social events at our house; massive birthday parties, hāngi, Christian gatherings, muso evenings. We grew up on our marae, Rāpaki and went to kapahaka every Sunday at Rehua Marae in central Christchurch. Mum and dad raised all of us with a sense of service and to this day we're all mindful of giving back.
As to our house, it was huge rambling affair – dad built it himself, often enlisting his mates to help. He and mum built more rooms on, the more kids they had. Plus, we usually had a cousin or two, or a grandparent living with us and mum loved animals, so we had cats, dogs, birds, chickens, lambs, mice and rats, guinea pigs, rabbits. When I think about it now, I can understand why I've chosen the life I have – a bit mad, overcommitted, but full of… everything!
How did your upbringing set you up for a career in journalism and broadcasting?
My family, on both sides, are storytellers – and the people mum and dad exposed us to living the most amazing lives; they all gave back. I think people who lay their lives down in the service of others often do have the most interesting tales to tell; they set about creating new narratives; better ones. I admire that sort of person and I'm inspired by their intention to make change. I find storytelling so satisfying and broadcast journalism, being a wide-reaching platform, has the power to be transformative, so I guess in some ways I'm trying to follow in the footsteps of those I grew up around.
What initially attracted you to the industry?
The journalism, the fun, the travel, but mostly the chance to meet and tell stories, to be given the privilege of people's trust. To this day, I'm humbled by that. It's an honour and one I take seriously.
Your success as an interviewer has been put down to your natural kindness and warmth. Why do you think people have connected so strongly with you and what you do?
That is so lovely to hear; if I have those qualities it's because they were bred into me. I've always been aware of the privilege of growing up in the family that I did, that we never went hungry and that we had so many friends and a loving whānau. At the same time, we were exposed to need, to despair and to injustice. I care very much about people and I'm always grateful when they allow me into their lives.
What do you like to do in your spare time?
Writing, I always have a few projects on the go. I have another book I'm working on and I'm trying my hand at a screenplay. I'm an ambassador for Pillars which supports children of prison inmates, and for Endometriosis NZ. I love going to the movies. I'm launching a mentoring programme soon to encourage young Māori into mainstream media. And I'm working on a few different kaupapa with my husband – a translation project, for example, which will translate 100 books into te reo.
How important is Pillars to you and what attracted you to become involved?
As I mentioned my parents raised us in the social justice arena. And we lived across the road from Verna McFelin, the founder of Pillars – a warrior if ever there was one. The work is vital. Children of prison inmates are nine times more likely to go to prison, than those who don't have parents in prison. It's not okay that these children should be so disadvantaged; they're innocent and need protection and the same opportunities as any child. And, if we want safer communities for everyone, then it makes sense that we make a different future for these children. I admire our mentors at Pillars more than they'll ever know – they're heroes. Many of the mentors are in their twenties – I'm so amazed and grateful for that; our future is in good hands.
You've had an amazing career already, what are you looking forward to in coming years?
There's a lot to look forward to, our wee girl is still only seven but she's a joy to watch grow. Our son is off to uni next year and I can't wait to see what he does in his life. My husband and I would love to be foster parents, in fact, we're in the process of being approved. But there's so much to do in just one life. The enemy is time – so many things to achieve, so little time.
If I could, I'd love to build an affordable retirement village for Māori built around our culture and customs; I'd love to write a drama series and a movie; I'd love to be the ambassador to Germany – there are so many goals and dreams. I hope to fill this life up and at the end of it look back and say that it was a life worn right out by all the good that was had and all the good that was done.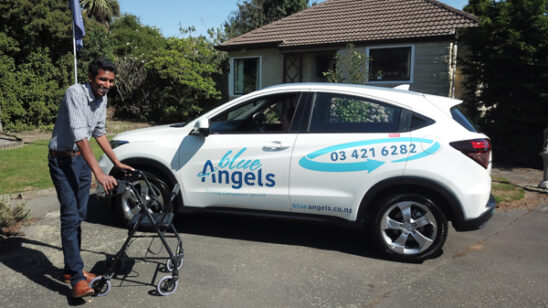 Previous Post