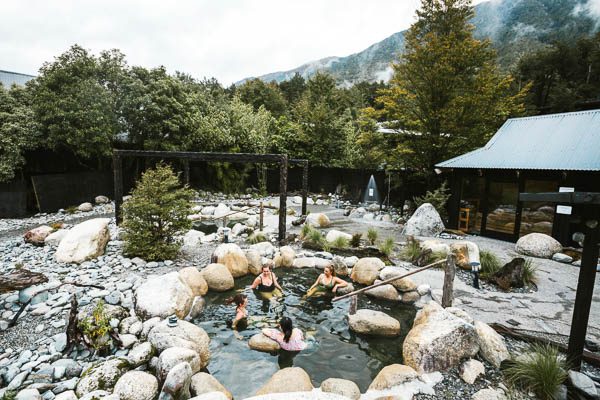 Oasis for the body & soul: Maruia Hot Springs
---
Two and a half hours from Christchurch, amongst the beach forest and rivers of the serene Lewis Pass Scenic Reserve, is the wonderful Maruia Hot Springs.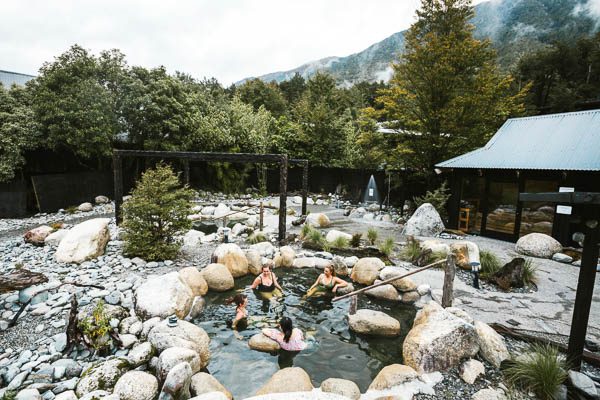 Set in a lush bush-laden area, the facilities feature three thermally heated outdoor rock pools, one main indoor Japanese bath style thermal pool and discreet private pools which all overlook the meandering Maruia River. Overall, it is breathtakingly tranquil and little else could compare on a nationwide level. The heated pools and luxurious accommodation make for an exceptional mid-winter escape.
The hotel can accommodate up to 50 but generally floats around 40, giving it a very exclusive ambience that makes you feel it is yours and yours alone, although it is popular for work groups, with the team from 'Trees and Bees Apiary' there over Mother's Day weekend when I visited.
The steam room was unique, and I couldn't handle it for long, but the dry sauna was perfect followed by the biggest challenge… the ice cold 'plunge pool'. Invigorating is an understatement as your body is instantly freezing, but it all adds to the fun.
Mark Williams and wife Nicky were celebrating Nicky's birthday during Mother's Day weekend and the couple captured what Maruia Springs is best for; "It's a romantic getaway from the stress of family and Christchurch for us. Why would you come here? It's a treat!"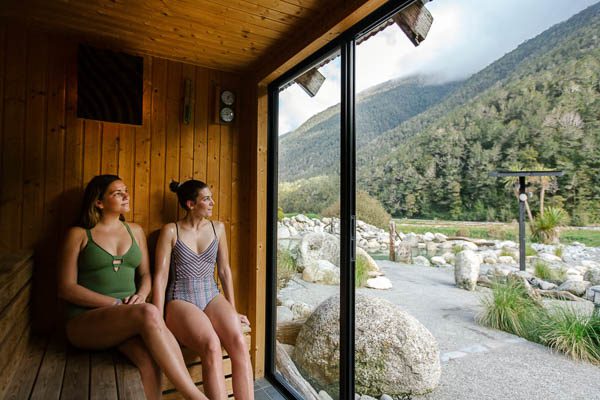 You do feel special, that's for sure. The dining and meals by the beautiful open fire are divine. I sampled some of Reefton's finest gin, 'The Little Biddy', before tucking into one of the best Lamb Cutlets I've ever had, charred in Horopito leaves. Staff on hand that night, Doug and Steph, were southern hospitality at its finest, with exceptional local knowledge they were all too happy to share. Then it was off for another hot dip before heading to the exceptionally spacious room for a restful sleep.
With 24/7 access to the hot pools, I was up again at 5am to take another dip, then another delicious meal overlooking the stunning view of the valley from the dining area. If you prefer, there's private bathing available, which includes access to the public sauna and bathing experience.
Then came what I consider the apex of my stay; a 1.5 hour full body massage at the talented hands of the thermal resort's very own massage therapist Julia. The pampering and aromatherapy, as well as the great wafts of lavender and other essential oils, is a spiritual experience. You find the stress of your week just melting away to a point where you think you're almost asleep. Aches and pains evaporate and are replaced by a warm, relaxing bliss.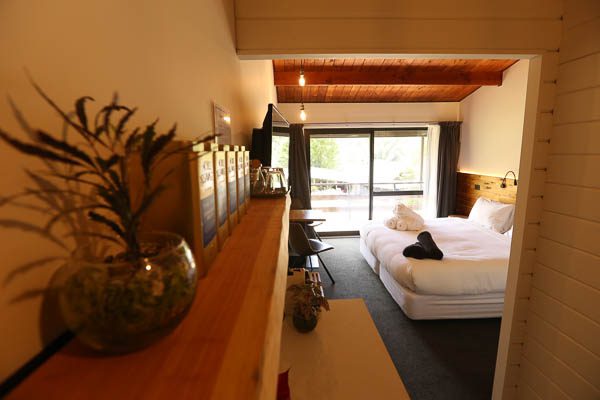 As I meandered for a walk by the river, I thought about how I would sum up what Maruia is all about. Sitting by the fire, relaxing hot pools, food, service, Julia's massage and isolated serenity make for a magical getaway for a couple wanting to reconnect or for a group to relax and have fun. It's a true haven for the body and mind.
Maruia has everything you need and it's evident how the redevelopment team is so deserving of winning two World Luxury Spa Awards – Best Luxury Eco Spa Australasian regional winner and Best Luxury Mineral Spring Spa New Zealand winner, both in 2018. New Zealand Tourism has also awarded Maruia Hot Springs the prestigious Qualmark Silver rating.
Find the Maruia Springs Thermal Resort at 1513 State Highway 7, Lewis Pass. Phone 03 523 8840 or visit www.maruiahotsprings.nz to find out more.
---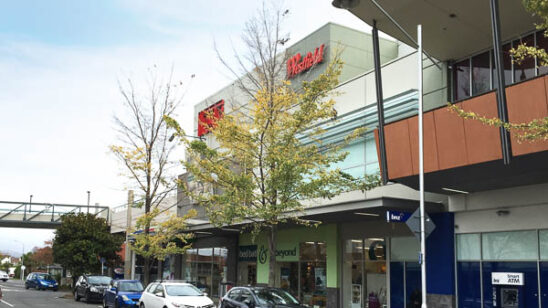 Previous Post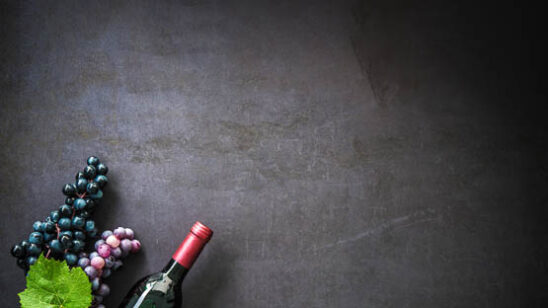 Next Post