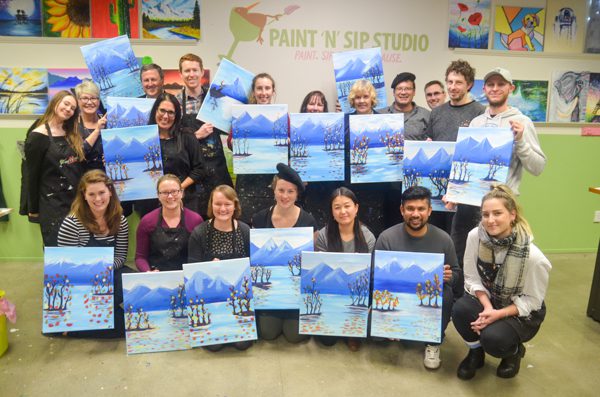 Number one in fun: the perfect mid-winter night out at Paint 'n' Sip
You're fed up with the weather; the wintry temps have you shivering in front of the heater and everything on the telly's rubbish. Turn your frown into a smile, banish winter's nip, for your fairy godmother has waved her wand – you need Paint 'n' Sip!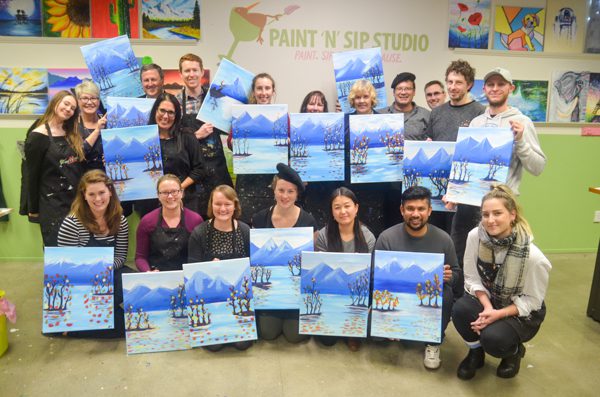 Welcome to the most creative hub in town where everybody gathers for a fantastic, unforgettable experience. This is where magic happens; this is where you unleash all creativity locked inside you as you paint your way to laughter and happiness.
With a seating capacity for 32, you now have the perfect venue for your hen party night your Mum's 60th birthday celebrations; your sister's baby-shower, and you really must remember to tell your boss you've found the ideal place to hold the team building work event. The options and reasons for propping yourself before an easel are as wide and limitless as that beautiful big, blue ocean you can't wait to bring to life on canvas.
You don't even need to worry about having little or zilch painting experience, because there are four fabulous artists at the ready, only too happy to offer support and encouragement as you create your very own unique masterpiece. As stated on their website – it's all about the journey and FUN!
So, forget that boring bucket list, do it now! Check out their monthly online calendar and book yourself and your friends the greatest time-out of your lives. Santé!
For more information visit https://paintnsip.co.nz or email info@paintnsip.co.nz.