---
If you've visited South Christchurch Library recently, you might have bumped into go-getter Anna Freeman.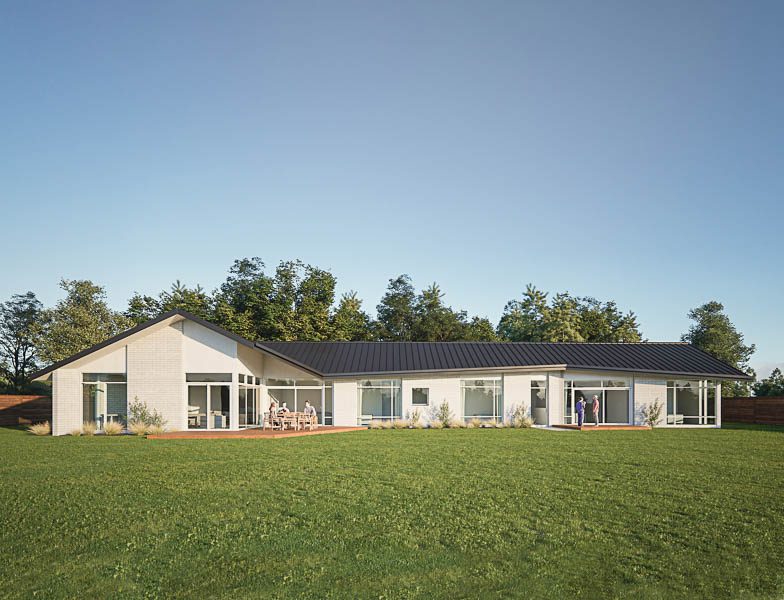 Nearly every Saturday she can be found there sharing one of her greatest loves with others: reading. Anna is your everyday spirited 25-year-old with a penchant for languages, music, choir and yoga. She also has an intellectual disability and has been living at Hohepa Canterbury, a Christchurch-based intellectual disability support provider, since 2014. "It's a lovely home; the best," she says. "Now that I am here I have been learning to make more decisions and I feel comfortable."
Like any other person in their mid-20s, Anna likes spending time with others and she loves flatting with three of her friends at Hohepa Canterbury's campus on Barrington Street.
Hohepa Canterbury supports 125 people, like Anna, with intellectual disabilities. Hohepa is on a mission to provide more homes for people like Anna to be part of a supportive community and enjoy a life fully lived.
Hohepa Canterbury has just launched a campaign to raise $2.2m for two new fit-for-purpose houses, which will provide a home for 12 people with intellectual disabilities, kick-started by a $500,000 donation from the Sutherland Self Help Trust.
The trust has been providing financial support to community organisations which support the disabled and disadvantaged since 1962, and it has been a long-term supporter of Hohepa. As a result, one of the two new buildings will be named Sutherland House.
Sutherland Self Help Trust Board Chair John Sutherland says the gift has been given after a long history of past support and connection between the organisations, which both began in the 1960s, and through their shared mission of supporting people living with disabilities.
"Anytime that I visit Hohepa, it is a joy to do so," he says. "The calmness, friendliness and happiness of all the people, both residents and staff, is always great to experience."
Hohepa has been working alongside families of the people they support with intellectual disability for over 50 years, embracing mind, body and soul to care for the whole person, not just deliver a system of care. Their philosophy is based on Anthroposophy; 'the wisdom of the human', which is the driving force behind their unique holistic approach.
For people like Anna, the support they receive is vitally important to allow them to flourish and reach their potential. The two new homes have been carefully designed through consultation with the Hohepa community and will be beautiful buildings inside and out.
Hohepa Canterbury General Manager Arnah Trelease has been working in the disability sector for more than 20 years and says she sees the impact of Hohepa's unique ethos on a daily basis. "There is a huge demand for a home with us at Hohepa – currently there are over 50 people on our waitlist. "Hohepa does things differently and families want to make sure their loved one will thrive and fully enjoy life; our supportive community environment enables that to happen."
The fundraising campaign aims to generate all funds for this project by early 2021 and the buildings built and occupied later that year.
---