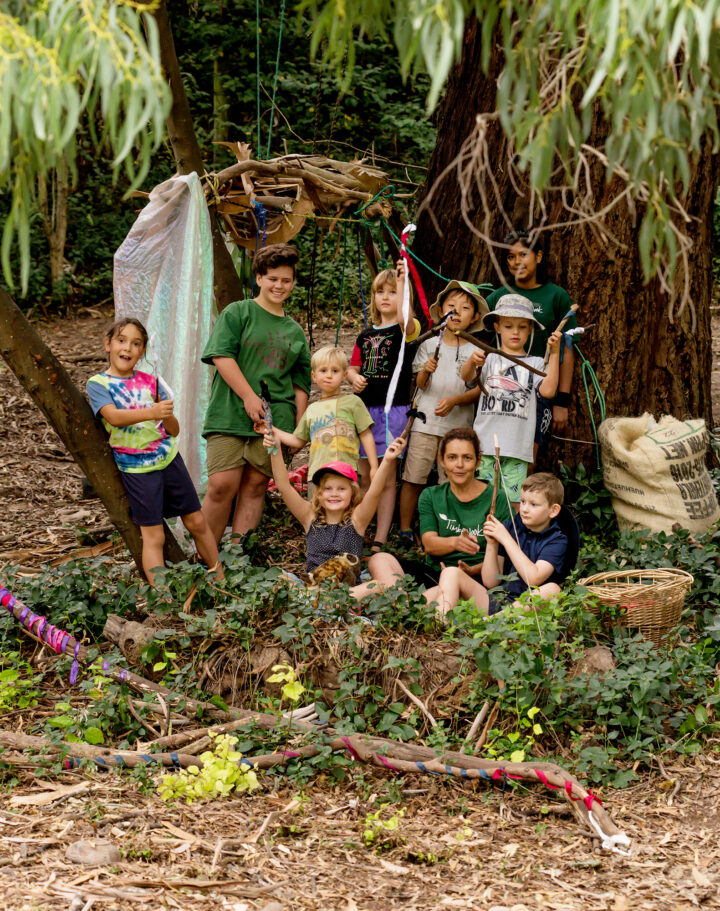 Naturally Fun: TimberNook's back to nature approach to childhood development
TimberNook has just celebrated its first anniversary of facilitating experiences for children in a range of natural settings around Christchurch.
The focus of TimberNook is nature-based play, weaving the therapeutic aspects of nature with an understanding of child development, creating play opportunities that challenge the mind, body, and the senses.
With programmes for preschool and primary aged children, it is designed to empower rather than just entertain. Children are inspired to think and play in new and creative ways. Group and independent play can include themed programmes such as Knights and Dragons, with fort and castle building; Barefoot and Buckets, building rafts to test on the river; or Storybook, where stories are used as inspiration for play in the forest.
"We always have interesting loose parts, building materials, digging equipment, pots and pans for a mud kitchen, string and wool. Tree climbing, rope play, carpentry, learning to whittle and more occurs in a safe environment with great supervision to master these more 'risky activities'," Kim says.
The benefits of such nature-based play are many, such as improved gross and fine motor skills, increased auditory processing, better visual and social skills and emotional growth.
With birthday parties, school holiday experiences and regular weekly sessions, Kim and her TimberNook team are kept busy. TimberNook can also host early child and school groups for excursions.
Contact Kim on 027 934 0409 and look for TimberNook Christchurch NZ on Facebook for more information.