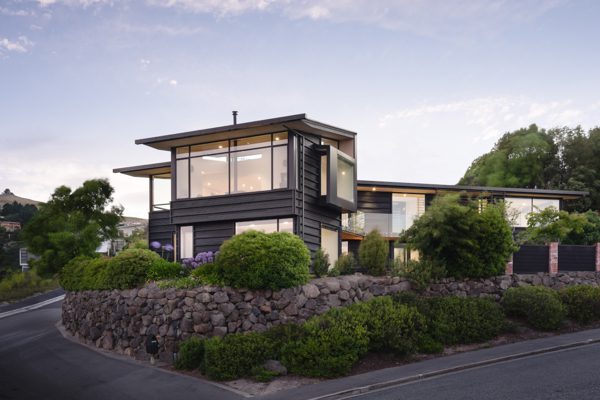 Mt Pleasant perfection: Borrmeister Architects
Borrmeister Architects' studios in Ferrymead and the Coromandel are home to a team of six architects working nationwide. "We find people all over New Zealand are looking for a house that is not just a showhome and which represents value for money," says Wulf Borrmeister who heads the tea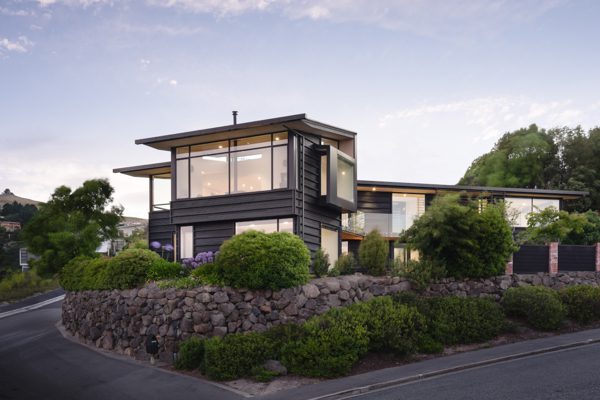 "We love to work with all sorts of people – our clients and the locations inspire us and we never stop learning."
A project close to home has received an Architecture Award in this year's NZIA Canterbury Architecture Awards programme. 'Mount Pleasant House' came with a demanding brief for a rebuild on a tricky wedge-shaped hillside section, which faces into the prevailing easterly wind.
What emerged from the clever design team in consultation with its clients, is a contemporary family home featuring angled wings that embrace the sun, sea views and a central private garden courtyard. "A connection with the outdoors is paramount and this has happened with this house," Wulf says.
The eco-friendly design expresses natural cross ventilation, solar gain, natural light to every room, great privacy, protection from the prevailing wind and it blends well with the context of the neighbourhood. Making beautiful buildings and creating happy clients is reward enough for Wulf and the team but, "this is a standout house and to receive the award is great," he says.
"It's a tribute to working together – both in-house and with our clients. Plus T & D Builders were amazing to work with; they've done a fantastic job."
Hadley Morgan, Director of T & D Construction has a soft spot for Mount Pleasant House, having won a Silver Award for the home in the Master Builders' House of the Year 2016 competition New Home $650,000-$1 million category. "The house utilises a lot of different materials and it provided a great opportunity for our team to complete some really nice finishing carpentry work," Hadley says.
"They did a brilliant job of that. "The 12-month build process was a great experience – working with Wulf and his team and owners Clara and John, who made the project a real pleasure."
Not Just Kitchens (NJK) was proud to be asked to manufacture and install the custom-made joinery for this beautiful home. After a site meeting, NJK was left to manufacture and install the products in a short time frame, to meet the schedule.
"These types of homes only come together when the trades people involved have the same vision for the house, and work together collectively to complete the project to the standard expected by the all of the parties," says Not Just Kitchens Director Paul Campbell. "It was great to have their trust, and to show the flare of our team."
---
Borrmeister Architects
Ph: 03-384 0946
Web: www.borrmeister.co.nz
T & D Construction
Ph: 03-366 8856
Web: www.td-construction.co.nz
Not Just Kitchens
Ph: 021 370 778
Web: www.notjustkitchens.co.nz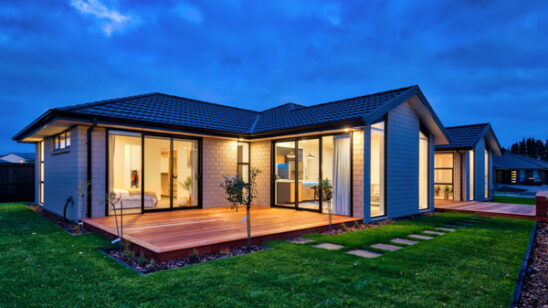 Previous Post