---
Picture this: you're dressed to impress in a flirty frock and killer heels, you've a poppy pout on your mouth, and you're feeling fantastic because you and your girls have had an unforgettable theatre experience.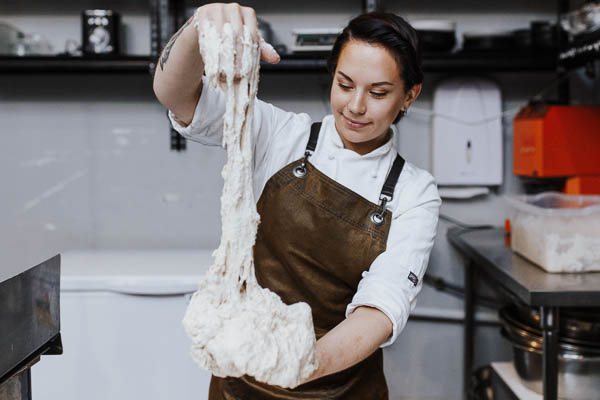 You swing down the street, arms linked, singing songs from the show you've just left; you feel so happy, you don't want the night to end – there has to be more magic to come… Across the street you notice something – a white rabbit, and it's beckoning with an elegant paw. You nudge your friends and make for the doorway the rabbit has just bolted through. There he is! He doffs his hat, bows and bids you enter The Monday Room, where he directs you to your table and invites you to be seated.
It seems the girls in your party desire something delectably sweet to enhance the hedonistic mood that has ensnared you all since you tumbled into this curious place where anything seems possible. You note the menu's autumn inspired theme, from which you can choose either your own sweet dishes, or you can Trust the Chef by partaking in a degustation of tempting treats created by Finnish culinary artists of The Monday Room, head chef Eeva Torvinen, and sous chef, Annika Kiviniemi.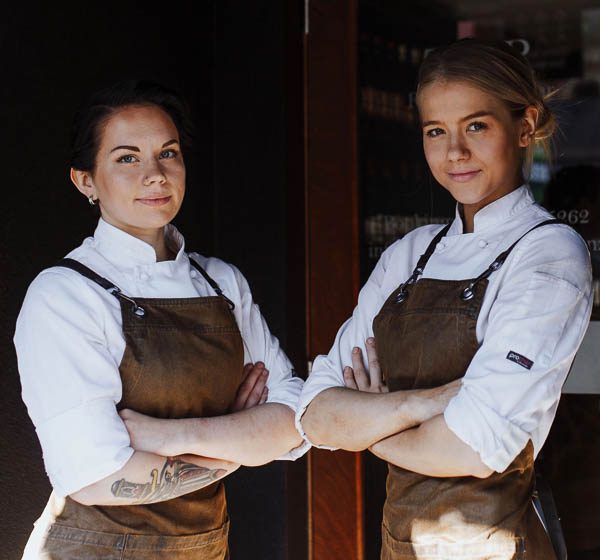 Your taste buds start to tingle as you read the menu item, A Taste of the Sweet Life. Here's a tasting board to share that would make the Cheshire Cat's grin grow even broader. But should you want to keep your pudding all to yourself, then Memory of Granny, a scrumptious composition of buttermilk cake, apple jam, and caramelised apple ice-cream; Blueberry Forest, a thyme sponge cake, blueberry gel and liquorice ice-cream; Snowman's Nose, a tantalising concoction of carrot cake, cashew cheese, carrot sorbet and hazelnut; Beet It, a glorious gourmand of dark chocolate cake, yoghurt crème, beetroot ice-cream and hazelnut; and oh so wickedly last but not least, Red Riding Hood, a mouth-watering vegan meringue, coconut and red currant sorbet, provide oodles of wonderfully wicked options.
But of course, no sweet supper is complete without a glass of something divinely decadent to ramp up happiness levels. Why not try the Trust the Sommelier option whereby Master of Wine, Stephen Wong, will prescribe the perfect match to accompany your degustation of dainty desserts? For the boys of your party, who might fancy savoury over sweet, the Pegasus Bay Five Course Degustation Pairing guarantees to transform any boy into a man faster than you can say White Rabbit.
There now, things may've become curiouser and curiouser, but falling through the wall of The Monday Room has given you, undoubtedly, the most magical night of your life!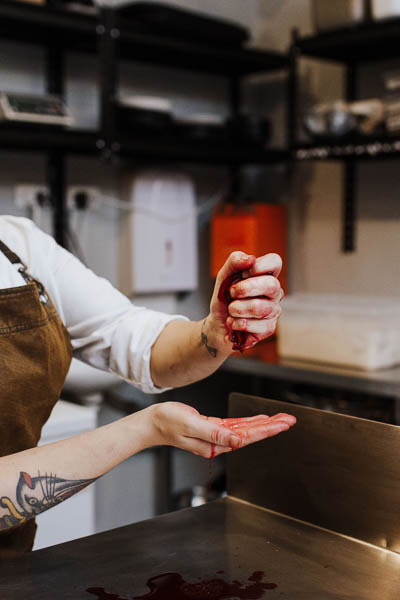 Find The Monday Room at 161 High Street or visit www.themondayroom.nz.
---