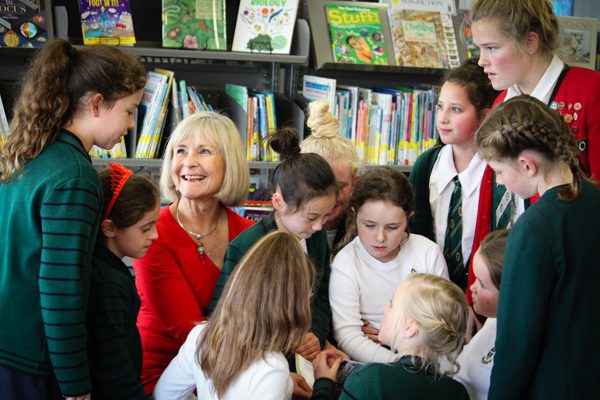 Meet the Principal 2018: Gillian Simpson of St Margaret's College
"'Everyday Superstars' is the theme chosen for the St Margaret's community for 2018 by our Year 13 cohort. For true wellbeing we all need to be a vital part of something bigger than ourselves and to feel needed and valued. The girls define an 'everyday superstar' as someone who contributes to the wellbeing of the community through regular small acts of helpfulness and kindness.
Living in a state of compassionate mindfulness is a proven indicator of happiness and wellbeing. Throughout my ten years of living in the St Margaret's school family I have witnessed so many acts of kindness and compassion and so many shining 'everyday superstars'."
When she first arrived, Gillian likened the campus to a dented, rusty old jewelry box filled with shining jewels. "This school has always been about the people – our shining jewels, our taonga. These people grew closer and stronger, united in saving our great school in the face of unprecedented threats to our very existence in the challenges thrown at us by Mother Nature's earthquakes.
"That jewelry box is now a new splendid modern version of itself; a tribute to those who seized every opportunity, cared for each other and rebuilt and future proofed our school."
As a result, St Margaret's is blessed with a school fit for the purpose of 'educating young women to live and lead' into their future. "I believe that never before have all-girls' schools been so important in growing mana wahine and in nurturing and growing confident, compassionate women to make our world a better place."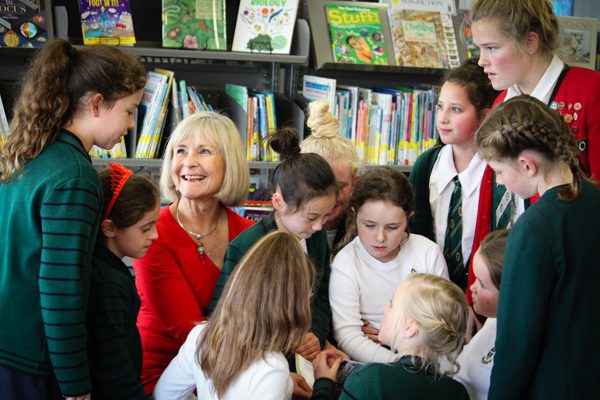 Choosing the school that is right for your daughter is an important decision which no parent takes lightly. St Margaret's College Open Day offers an insight into how academic excellence and co-curricular opportunities combine for Years 1 to 13, with boarding from Year 7. The emphasis is on learning, combined with wellbeing and pastoral care. Each year group has a programme specifically designed to meet their needs, ensuring customised learning for every girl. The girls are empowered to become strong, resilient young women who relate well to others and have confidence and empathy to build lasting relationships.
Experience the St Margaret's College difference at the Open Day on Friday 11 May from 10:30am to 1pm. The Principal's address at 11:45am will feature talks from outgoing Executive Principal, Gillian Simpson, and Diana Patchett who will start in the role at the beginning of Term 3. For further information, visit
www.stmargarets.school.nz.