---
Each passing season brings with it the perfect opportunity to introduce a new aesthetic to the bedroom. When it comes to the cooler months on their way, it's all about hunkering down.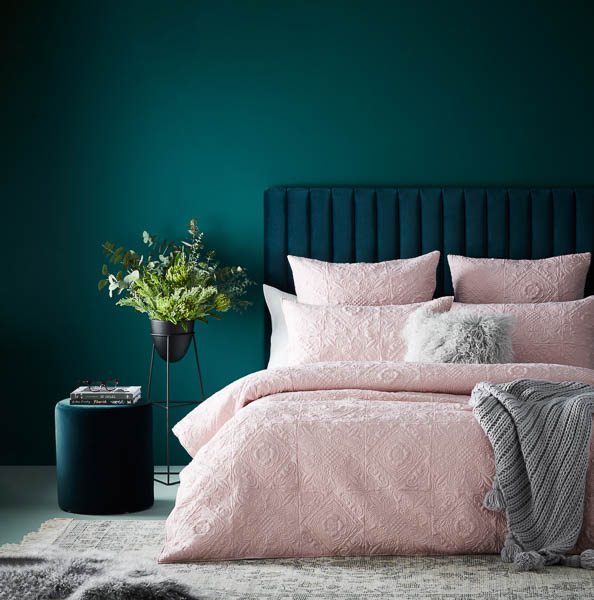 So how do you create a homely haven in time for winter? We've got our top tips right here along with a mood board of our favourite creature comforts.
Tap into textures
Velvet bedheads and plush, comfy cushions are two ways to warm up your rooms, along with woven plate hangings and textured window shades.

Luxe layers
Blankets and throws are the darlings of the design world, playing a role in both form and function – ready to pull out on a whim or layer up on the back of a couch when they just need to look the part.
Knitty and nice
Knitted materials have a way of creating cosy and the same can be said about our living spaces as well as our wardrobes. Add some knitted ottomans or throws to create spaces that are knitty and nice.
Light it up
Layers of lighting is a beautiful way to add warmth to a space, from table lamps and floor lamps to differing lengths of hanging lights.
Rugged up
Always have a good supply of soft wool and fleece throws. They look inviting spilling out of a basket to soften a corner of the room and they're always on hand when the mercury starts to drop.
Craving curves
Curves are a move away from the stark sharp corners of furniture and they're great at softening and warming our homes.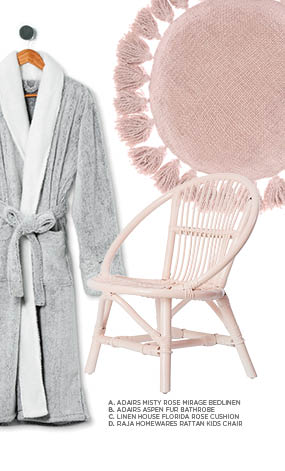 ---