---
All beauty gurus start somewhere. And at Kristen Stewart School of Make-up graduates not only earn an industry-recognised diploma in make-up artistry – they gain real world experience alongside the best of New Zealand beauty.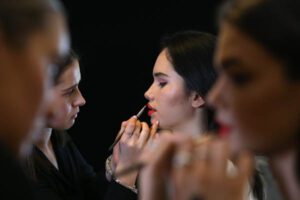 CUSTOM-MADE CLASSROOM
KSSM's huge Brutalist-esque building at 3C/75 Peterborough Street is custom fit so students have ample mirror space, great lighting and luxe chairs for a truly professional feel.

NZ FASHION WEEK
As an official partner to the prestigious New Zealand Fashion Week, KSSM is the only school in the country that takes graduate and attending students to the event – and have been doing so for the last 11 years. Runway makeup is often regarded as a pinnacle of makeup artistry, so students add that notch to their belt early on in their careers.

FRIENDS IN HIGH PLACES
The school is sponsored by industry-leading MAC cosmetics and has one-on-one classes with Kristen herself and two of her best graduates; Michelle Raasch and Tessa Taylor. But aside from learning from the very best – students get very hands on work experience including the ARA Pitch Fashion Show, Lynn Woods show, and local productions including school productions, Star Jam, Jump Jam, Christmas in the Park, Cup and Show Week, Ronald McDonald House, and the much-anticipated New Zealand Fashion Week.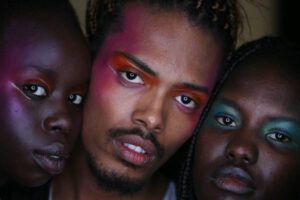 KSSM's top makeup tips:
• Focus on creating – not covering – healthy skin
• Keep heavy "Instagram makeup" online
• Barely there or minimal makeup is trending
• Know what you're doing and if you don't – find out through courses and industry professionals
Made up your mind yet? Find out how to apply for the October 12 intake online.
---