---
It's long been said our eyes are the windows to the soul and if this is true, then lashes certainly make the most beautiful of window dressings. When it comes to enhancing them and making them 'pop', then Lash Kandy's Rangiora premises is where you want to be.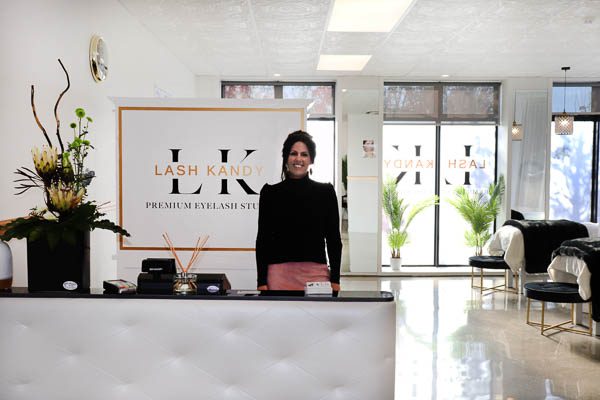 Headed by lash expert Keren Clayton, who has been trained in the UK by internationally recognised Eyelash Excellence, Lash Kandy is a high-end, bespoke lash boutique at 135 High Street with services available by appointment only.
The beautiful and relaxing upstairs space has been designed with the same attention to detail that goes into every set of bespoke lashes applied. You'll find the discreet entrance on Transport Lane, where parking is plentiful.
Lash Kandy also provides packages for high school formals, complete with non-alcoholic bubbles for the whole glam experience, and eyelashes for men are an increasingly popular service, with both natural and flamboyant options available by preference.
The team is currently trialling magnetic eyelashes. A premium product from the US, they attach to magnetised eyeliner, making them ideal for those with no natural lashes due to alopecia or chemotherapy, with Keren's understanding of lash shape and curvature ensuring she is sourcing only the best. This includes a new glue arriving from the US next month suitable for those who react to cyanaoacrylate glues and want a vegan-friendly product.
Keren also stocks the highest quality supplementary products, including Nanolash serums to encourage growth, mascaras and a specialised cloth which removes eye makeup without causing any damage.
Phone 021 655 308 or email lashkandy@gmail.com.
---