---
If you're heading to Banks Peninsula these summer holidays, make sure a visit to the Little River Café & Store is at the top of your list.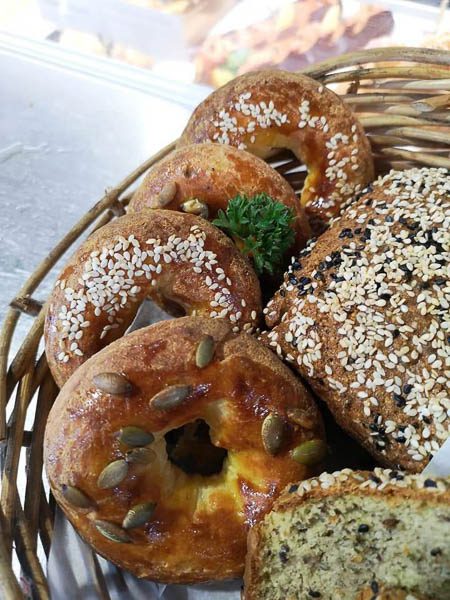 Whether it's time for brunch, lunch, a relaxing coffee in the sunshine, or a chance to pick up any last minute essentials, you'll find it's the perfect place for a break as you travel the beautiful stretch of Christchurch Akaroa Road.
Cam Gordon has been running the business for the past 10 years alongside co-owners, his partner Jess Morrison and her mother Claire Cameron.
"We keep getting busier each year," he says. "Summer's coming so it's going to be increasing from now on."
The passionate foodies are dedicated to providing a varied menu that changes by the day, introducing a lot more gluten and dairy-free options and a keto selection. Cam is especially proud of the popular Keto Haloumi Bagels, Cheesecakes, and the Ultimate Keto Benedict, served without bread and potatoes.
"We focus on old-school home-style food made to a high standard, and a varied cabinet range.
"Tourists come in summer from all over and people share their experience word of mouth, too."
Little River Café & Store use as much local produce as possible, so you can sample regional olive oils, nuts, Akaroa smoked salmon and stone fruit. Everything else is sourced as close to Christchurch as possible.
Just next door, the general store stocks craft beer and a current New Zealand wine selection, as well as essential travel goods and services.
For more information, contact the café and store at littleriverstore@xtra.co.nz.
---