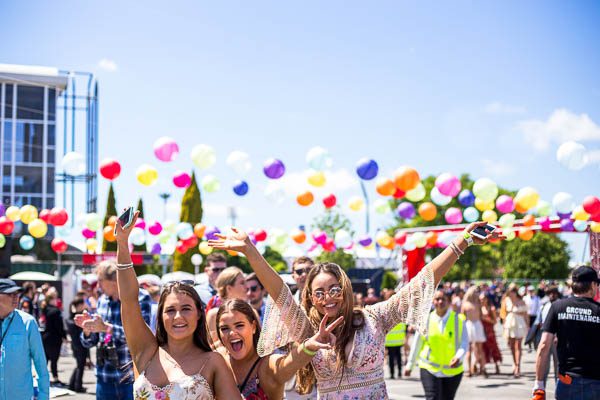 Let's Celebrate Addington Cup Week 2019
---
Spring is in the air, which apart from blossoms enveloping the city, means only one thing for Canterbury – the 116th Christchurch Casino New Zealand Trotting Cup Day at Addington Raceway.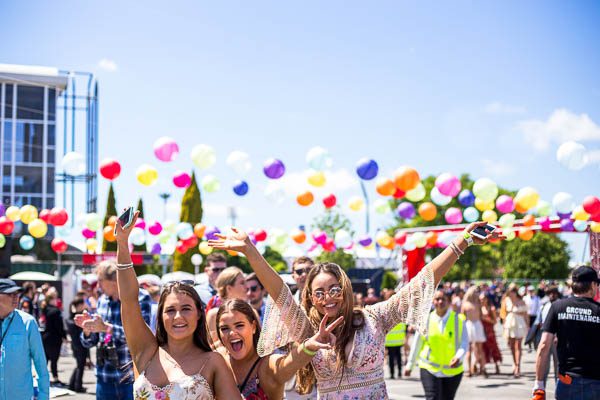 Harness racing, high fashion, food, friends and fun; Tuesday 12 November is the absolute highlight of Canterbury's social calendar.
Celebrating 25 years in Christchurch, principal partner Christchurch Casino, in conjunction with Addington Raceway, offers an exceptional range of places and activities to toast their anniversary on Australasia's biggest harness racing day.
Of course, a major focus of the day is fashion. Fashion and racing have had a long association, and this year's extravaganza will be even bigger and better, with a new sponsor of the fashion competition, Christchurch's newest retail heart, The Crossing!
The Crossing Fashion Starts Here Best Dressed Competition is the opportunity to showcase your style, elegance and understanding of current fashion trends. Not to be confused with evening wear, race wear is uniquely sophisticated – the latest silhouettes and colour palettes with a modern edge are ideal. Hat, fascinator, or hairpiece is essential for ladies; hat and perfected accessories for men.
There are some amazing prizes up for grabs, including $1,000 gift vouchers from The Crossing, Country Road and Barkers, return economy flights for two to Tokyo and Brisbane (courtesy of Air New Zealand), accommodation at the Peninsula Beachfront Resort in Mooloolaba, a gorgeous diamond pendant, earrings and ring from Pascoes The Jewellers, Presage and Quartz watches from Seiko, and Lanson Champagne. Check out all the details and enter at addington.co.nz.
The Crossing Fashion Starts Here Best Dressed Competition is one of many activities happening in The Edge Public Village. It will be entertainment central, including The Edge Activation Garden. There are delicious treats, refreshing beverages, totes and phone charging stations to name a few. Reserved seating in the Public Stand guarantees you prime viewing – check all the details at addington.co.nz.
If the Lindauer Lawn is more your taste, get your tickets early as this area sells out. A complimentary Lindauer will be served to the first 1,000 stylish and racing-ready people and the first 100 will receive a 'glam gift'. The options are endless; get close to the music, enjoy delectable treats, thirst-quenching refreshments, spectacular views and top-class racing, or visit the 'pamper' lounge for some chill-out time!
After last year's successful operation, AWOP will be in use in the Lindauer Lawn and The Edge Public Village. 'Another Way Of Paying' is a cashless payment system, a wristband charged with however much you want to spend (no overspending!), and will be used to purchase everything you need on the day – food, drinks, bets, charity donations (Ronald McDonald House South Island and St. John) and more. TAB winnings will be paid in cash, however, any winnings over $1000 will require additional ID to be shown. Find all the details at tab.co.nz.
What would Christchurch Casino New Zealand Trotting Cup Day be without the stars of the day: the horses! There will be 12 races from around noon – the Christchurch Casino NZ Trotting Cup, scheduled for 5:12pm, is the main feature, with only one question on everyone's lips – will Thefixer do it again?
Come be part of the magic. Be seen. Enjoy a fantastic day at #NZCup19. Make sure you check addington.co.nz for all the information you need.
#letscelebrate