---
This month Papprills Lawyers celebrates 125 years of providing legal services to the people of Canterbury.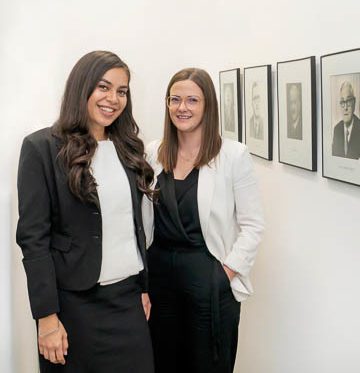 In 1891, Ernest Edward Papprill was admitted as a barrister and solicitor of the Supreme Court. In 1894, he established his own law firm in Kaiapoi and, to this day, Papprills has an office serving the North Canterbury community in High Street, Rangiora. Papprills' main office is now at 71 Gloucester Street, where Partners Jeff McCall and Margaret Smyth, and consultant David Collins, maintain the prestigious reputation of E.E's legacy. They pride themselves on the supportive, friendly nature of the firm that provides all manner of legal services from Commercial and Residential Property, Trusts, Wills and Asset Protection, through to Employment, Criminal and Family Court matters.
Client relationships are very important at Papprills. They have numerous long-term, intergenerational relationships, including with descendants of E.E. Papprill himself. Many highly qualified and experienced Papprills Partners and solicitors have become Judges, Queens Counsel, and prominent civil servants. Two of Papprills rising stars are Rebecca Maynard and Emma Ioane. Associate Rebecca Maynard was admitted to the bar in 2014, having graduated from the University of Canterbury with degrees in law and arts. After a few years living in London and travelling, she returned to Christchurch and joined Papprills. She enjoys all aspects of law and has an interest in residential property, trusts, wills, asset protection and relationship property.
Solicitor Emma Ioane joined Papprills in 2018. In addition to a law degree from UC, Emma also has degrees in commerce and arts, with a minor degree in Pacific studies, a subject close to her heart. "My father is Samoan and the culture is a big part of my life and my family." Emma enjoys the opportunities she has to serve the Pacific community in her capacity as lawyer. Her legal focus is on commercial property and leases, trusts and estates, residential property and relationship property. Papprills is a close knit, approachable team with client relationships at the heart of everything they do. Their commitment is to prompt, honest and courteous service.
Lawyers sometimes have reputations of being distant, and even a little scary. Not at Papprills, however, Rebecca says. "We are genuinely focused on connecting with people and understanding their whole situation so we can offer the best ideas, suggestions and service." The work environment is one that encourages and fosters that. Resourced well and with a positive approach to work life balance, Rebecca and Emma are afforded the time to not only spend time cultivating relationships with clients, but to also pursue their own development, strongly supported by Jeff and Margaret. "It's almost like a family."
"It's great to have people genuinely interested in your personal development, and making sure they are meeting your expectations," Emma says of the Papprills leadership. This positive, encouraging ethos extends also to Papprills' clients. "We really go out of our way to build those relationships, and that's something that makes us stand out from some other firms."
---