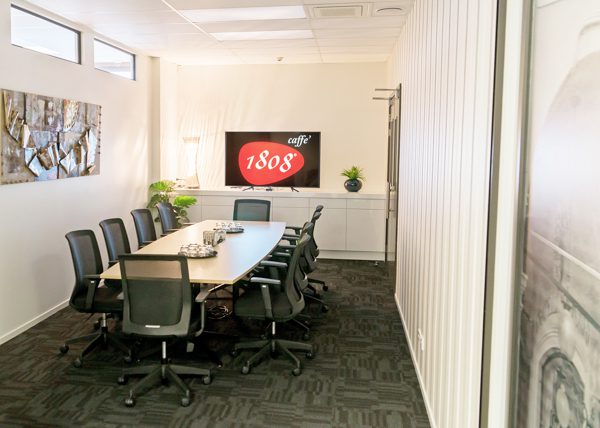 Leading the business way: how Caffe 1808 is tailoring themselves towards the needs of a thriving business community
Caffé 1808 sits in the heart of the Waterloo Business Park. It is a café with its own unique history, crisp modern décor, and exclusive Molinari coffee that aficionados drive across town to experience.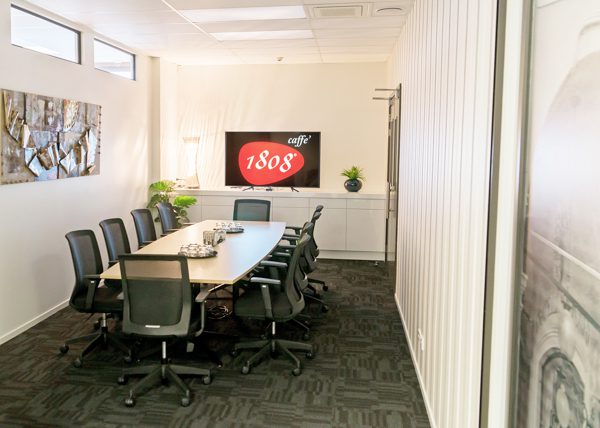 The Business Park has a vision for the future and the changing ways we do things, especially in the business environment. Work spaces are changing and 1808 is leading the way in accommodating the businesses in the area, and the city.
Ten minutes from Christchurch Airport, and twenty from the CBD, 1808 offers catered morning teas and lunches, a licensed café experience, and a top-class meeting room.
Seating up to 12, and possibly more, the meeting room is air-conditioned, well connected with wi-fi and bluetooth, a 55-inch TV with cables and connectors provided, a whiteboard, and controlled lighting. There is a separate entrance, or enter through the café, and the double-glazed sliding doors create a virtually soundproof environment.
Of course, meetings are catered via the café. Order from the menu or the cabinet, or tailor morning tea and lunch for attendees. All dietary requirements are catered to.
Business meetings, client or job applicant interviews, presentations, or just a quiet lunch with colleagues, the 1808 Meeting Room provides a unique space at very reasonable rates. There is stunning outdoor seating, and even a basketball court nearby for the super-energetic.
If preferred, the 1808 team will bring coffees, morning teas and lunches to you!
Contact Andrea Wyld, Caffé 1808 Manager, on 027 277 2731 to discuss requirements and see caffe1808.co.nz for more information.