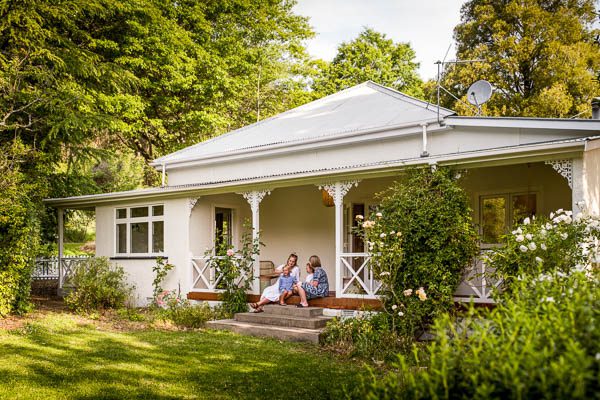 Home away from home
---
Five Acre Farm, or Te Kiripi Cottage, is a beautiful 1900s historic cottage located in the heart of Heathcote Valley that could well be the next location of your much-needed getaway.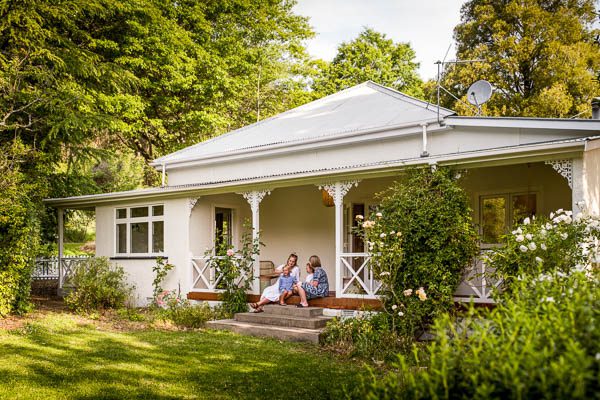 Tucked away just out of Christchurch, with less than a 20-minute drive, this hidden gem has nothing but raving five-star reviews; befitting of a beloved old cottage that has just been given a second chance at life.
Follow the row of old oaks and you'll find a luxury boutique cottage that offers you all the promises of a tranquil time away, whether that be with your special someone, group of friends or family troop.
If you were leaning more towards scheduling in some 'me-time'; you won't be entirely alone as a friendly flock of sheep and two cows also call the cottage home.
Situated on five acres of serene farmland, it's easy to see how the cottage acquired its name.
The cottage is self-contained and fully equipped with all the essentials such as a kitchen, laundry and three bathrooms.
Amenities include wifi, free parking on the premises and a beautiful indoor fireplace.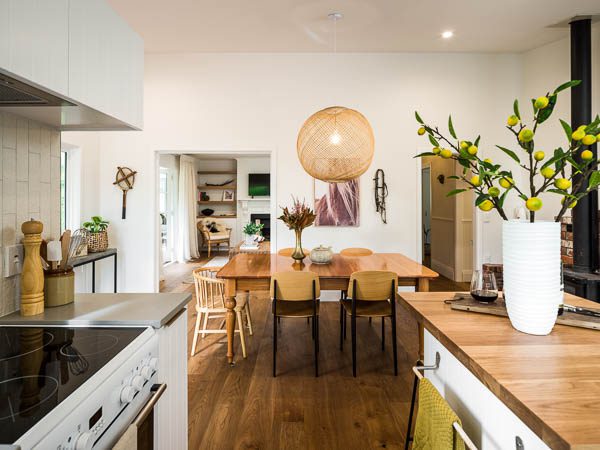 Previous guests have nothing but praise for the restored cottage, with some struggling to even, "put into words how truly fantastic Five Acre Farm is," according to one review.
But the homestay wasn't always a dream destination; it has needed a lot of tender loving care and Christchurch Architectural Designer Brie Thomas and partner Ben were the perfect pair to give it just that.
"The cottage was lucky to survive the earthquakes and has required a lot of love and labour to get it back," Brie says.
The couple have been posting updates on the restoration via Instagram since May last year, including features of their very fluffy and friendly paddock locals, which is a warm welcome to break up the newsfeed.
There's more than a century worth of history behind this cottage, with the first ever occupants taking up residency in 1910.
A widow and her six children called the cottage home, sharing many memories at the property, one of which includes one of the children being married in the garden.
The pair took to Instagram to tell this tale and expressed that they are "hoping for many more special memories at Te Kiripi Cottage".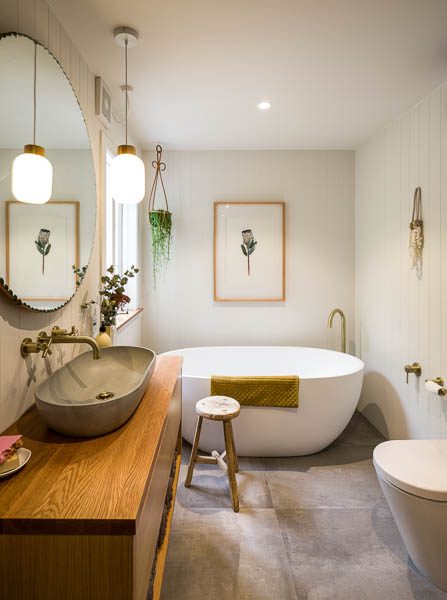 The garden has been a defining feature of the cottage that has been a talking point for most guests; some excited at the fact they got to wake up to a pukeko in the garden and others thought it was great to be able to spend time in a garden where several fruits and vegetables were flourishing.
Brie and Ben made sure to show their support to local stores by making "a conscious effort to use local Christchurch business, companies and products during the renovation".
Which makes this cottage feel that little bit more special to guests showcasing it for what it is… a home away from home.
---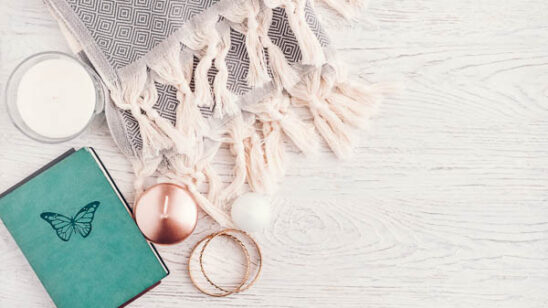 Previous Post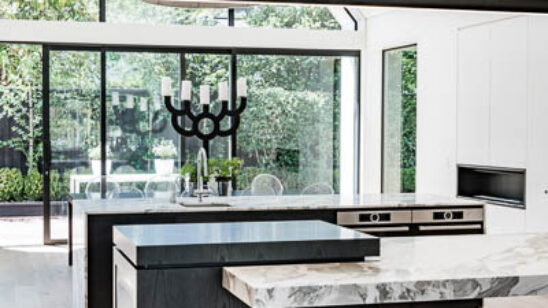 Next Post