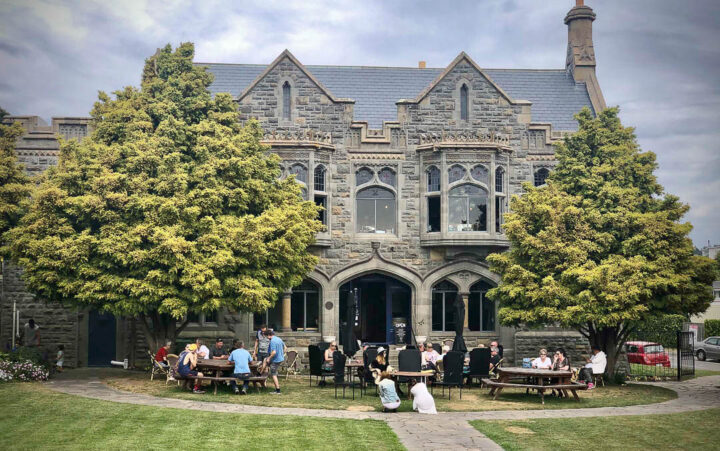 Hilltop hotspot: Sign of the Takahe
---
Comfy café by day and family-friendly restaurant experience in the evening, Sign of the Takahe is a destination neighbourhood local on the Port Hills. Soak in panoramic views across the city to the Southern Alps from the tranquil garden, or cosy up inside the beautifully renovated heritage building.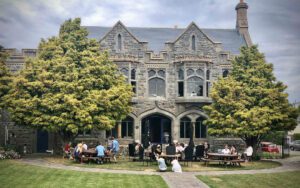 Sign of the Takahe is everything you hope for when visiting a neighbourhood restaurant; a friendly welcoming atmosphere which delivers on exceptional taste and service. No matter if you visit the Hackthorne Road destination for brunch, dinner, a coffee or drink – you'll keep wanting to go back.
Owners Andrew and Kay Male started and invested in the business in 2019, and have changed it from a fine-dining restaurant to open it up to all with an upstairs bar, comfy seating and a more chilled out and relaxed vibe.
"It's a place where you feel naturally at ease; be it for a casual coffee, a business brunch or a celebration of epic proportions," says Andrew.
"We have a welcome to all approach with a family friendly dining experience using local ingredients.
"It's a seasonal mix of Kiwi and European style cuisine, with some international flavours thrown in and all beautifully presented on the plate."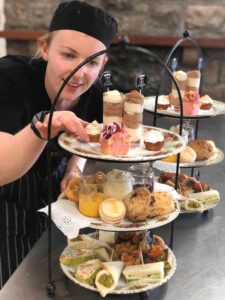 Earlier in the day, you'll find crowd favourites like eggs benedict on potato hash with mushroom, bacon or salmon, as well as Belgian waffles and smashed edamame.
In the evening, embrace the Kiwi- European fare with fresh seafood, generous steaks, New Zealand lamb, as well as favourites like gourmet burgers and delightful pizzas.
A fine selection of local beers and wine are served, too.
Andrew says his dedicated head chef, Ryan, has created exceptional menus.
"Ryan has been with us from the very very beginning and has put his heart and soul into making our dinner, wedding and function menus a tribute to the timeless New Zealand and European classics that people have come to know, love and adore."
As well as the menu items, 99 percent of the cabinet offering is baked in-house.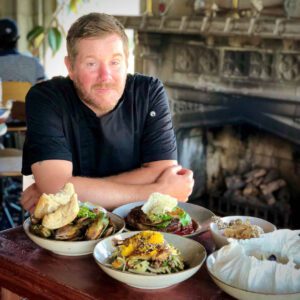 The heritage building's founder, well known naturalist Harry Ell, had a philisophy for the Takahe to be open to all.
And Andrew and Kay have taken on this approach by providing a unique welcoming vibe. With scenic views over the city, it's no wonder this is a popular spot for families and takes on a beer garden feel, especially at the weekends.
Andrew says time stands still at the Takahe, and he's not wrong; as soon as you walk in you melt into the relaxed, cosy vibe – and it's easy to see how you could while away the hours over a coffee, drink or meal.
To make a booking or enquiry, phone (03) 925 8766, visit Sign of the Takahe on Facebook or online at: www.signofthetakahe.co.nz
---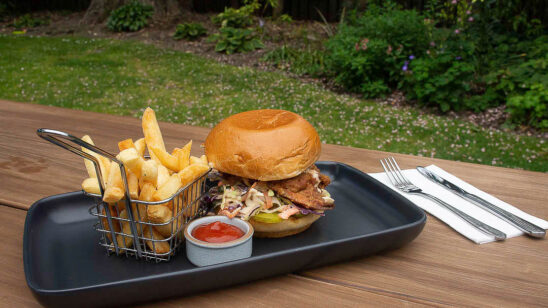 Previous Post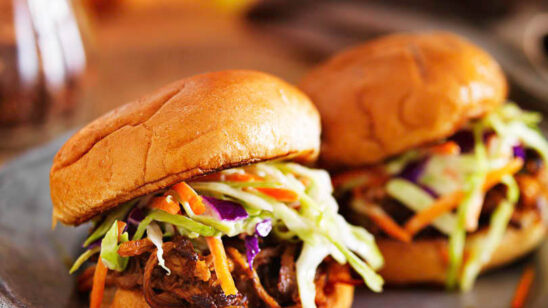 Next Post