---
One of the keys to successful financial portfolio management is to ensure you are treated as an individual and not boxed in as just another number. Authorised Financial Adviser Alistair Bean tells Metropol why this approach is especially vital in uncertain times.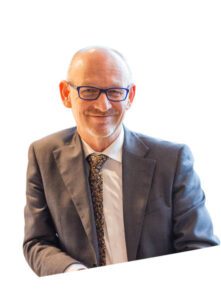 WHY SHOULD I HAVE AN INDIVIDUALISED INVESTMENT PLAN PREPARED BY A FINANCIAL ADVISER?
"More than just completing a series of fact finding and risk profile documents for your available lump sum, it's about getting to know and truly understand you, your family, your trust, business or charity to discover how we can best help you meet your short, medium and longer-term goals and needs."
DOESN'T IT TAKE TIME TO BUILD TRUST WITH AN ADVISER?
"I always tell my clients it may take some time to build a level of client-adviser trust, but any of my long-term clients will attest to how investing with Alistair Bean & Associates – Financial Advisers has helped them meet their life goals. I've been told authorising me to "make decisions so I don't have to" was the best decision they ever made. I love hearing tales of how we've helped put children and grandchildren through school; buy new properties, cars, family holidays, and provided income for retirement. Clients are part of my family and doing our best to ensure the meeting of financial goals is my priority."
WHAT DOES AN INDIVIDUALISED INVESTMENT PLAN INVOLVE?
"Among many other valuable things, you will be presented with initial investment recommendations for your available funds. These should reflect the current economic and market information available in New Zealand and overseas at the time and be used as a starting point."
IF MY ADVISER HAS TOLD ME WHAT TO DO WITH MY AVAILABLE LUMP SUM, THEN WHY DON'T I JUST DO THIS MYSELF?
"This is where the rubber actually hits the road and where your financial adviser makes a difference! While funds should be allocated to the short, medium, and longer-term, as we are seeing in the current Covid-19 environment and many previous crisis situations – the whole world can spin on a ten-cent piece. Your financial adviser's highest skills are employed here to adapt your investment portfolio as changes occur."
WHAT KIND OF RECOMMENDATIONS MIGHT BE MADE?
"Your adviser's actions will include ensuring you have enough funds to see you through a crisis. This used to be three months, but I now recommend a minimum of one year's expenses.
"Then, ensuring you have medium-term funds for things like home improvements, family assistance, car, and appliance upgrades. And finally, for longer-term nest-egg and retirement provisions. Your financial adviser will keep an eye on your funds and adjust as appropriate to the current conditions. This could include keeping your investments exactly where they are or moving them somewhere deemed more beneficial."
Contact Alistair Bean & Associates – Financial Advisers on 03 288 0404 or via Alistair.Bean@abafs.co.nz to help achieve your financial goals. Personal disclosure documents available free in the resources tab of the website below.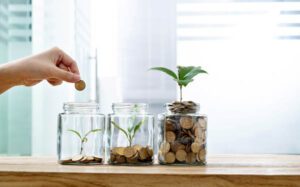 ---