---
With everything that has unfolded these last few months, it's time to help greater Canterbury get back on its feet. We've all got a part to play and supporting small local businesses is one small way we can do just that. Such businesses can be found in the tourist favourite, Hanmer Springs.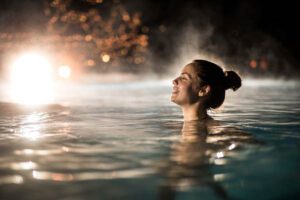 Metropol has long had a Hanmer section in the magazine, showcasing some of the town's greatest places to stop off, eat or have fun at.
Now is your chance to visit them. There's a reason the little town is so popular with tourists… it's because it has a bit of everything, for all ages.
From the Hanmer Springs Thermal Pools & Spa to the beautiful bars and restaurants, adults can have a romantic weekend away, with plenty of options for adventure or relaxing.
Meanwhile a family adventure might be on the cards and Hanmer Springs can cater to that too, with the minigolf course, maze, bike and walking trails, a Hanmer High Country Jeep Tour or even visit the Amuri Ski Club just 17km down the road.
It's time to show your support and utilise the amazing places we have right at our back door. After all, Hanmer is only a hop, skip and a jump over the river.
---