---
Say goodbye to loose bottles and traditional pill organisers with Unichem Preston's Medication Sachet System.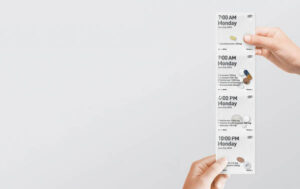 Packed into convenient tear off sachets, with your name, medication, date and dose time printed on each individually, the team at Unichem Prestons take the stress out of organising your daily medications.
With options from weekly, fortnightly, or monthly to suit your needs, the team can individually tailor each Medication Sachet System ensuring you always have the right medication, at the right time.
You'll never miss a repeat again. When you are nearing the end of your medication supply, the team at Unichem Prestons will send you a text message reminder.
For those of you who lead busy lifestyles, delivery within Christchurch city is always free.
Want to learn more?
Head into the pharmacy and see Ryan and the team at 3/420 Marshland Road, call (03) 281 7889 or email pharmacy@unichemprestons.co.nz
You can also check them out on Facebook.
---