---
Recycled Australian hardwood timbers bring something truly special to a building project. Whether you're going for a rustic, natural look or something with a dressed finish, the versatility of these hardwoods is impressive, and on display at the LMA Timber showroom in Christchurch.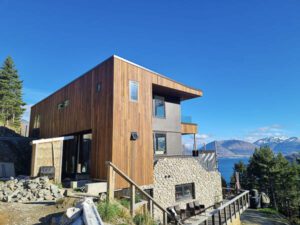 And the beauty of these timbers is more than superficial, according to LMA Timber's managing director Martin Thompson.
"We import sustainably-sourced hardwood timbers from Australia's biggest and most reputable supplier, Kennedy's."
Not only is the product eco-friendly, it is incredibly durable and suitable for all kinds of purposes, from cladding (including selected lengths), large structural beams or posts, to decking and flooring.
LMA Timber also offers peace of mind around supply with an abundance of milled-to-order stock, despite the shortage of other timber products that New Zealand is experiencing right now.
Martin says the hardwoods' low maintenance, sustainable qualities are very appealing, "It's a class one timber, with a life-span of over 40-years, compared to other inferior timber cladding options."
LMA Timber is considered to be the largest, most trusted supplier of sustainably-sourced Australian hardwoods in New Zealand.
To see the sheer scope of choice, visit its impressive showroom at 281 Dyers Rd, Bromley, call Martin 021 398 800 or visit the website.
---