---
The best way to get involved with investing is to keep it simple and let a financial adviser do it all for you. They know how to navigate the highs and lows and assist you in achieving the growth you desire. Bank term deposit rates are still at their lowest for quite some time and are likely to remain lower for longer.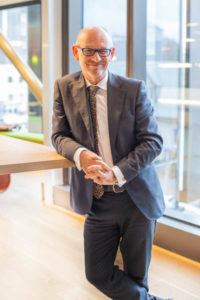 Alistair Bean and Associates – Financial Advisers can assist you with investment planning for your short, medium and longer-term needs and goals.
They can 'make decisions for you, so you don't have to' by creating an investment portfolio specifically tailored for you, is constantly monitored, continues to assist you for the life of your investments and take into account any personal insurance and KiwiSaver needs.
In what appears to have been a decade of unrest and turmoil, the New Zealand market and economy has performed spectacularly well compared to other global markets.
Overseas investments have also offered opportunities to receive returns well above term deposit rates, inflation and the effects of tax.
Investment portfolios tend to go up over time and typically outperform property (eg. your own home).
They can skyrocket in a three-month period but also collapse at the same time.
Like a one-year term deposit, the first proof in the pudding of a managed portfolio is the value at the anniversary date of the original investment and then say the average of three years invested – very much like increases in the value of your own home.
You know that in the first three months of purchasing a home that you would not likely be able to sell the home after three months and expect an increase in value.
The same could also be said if you sold your own home after only two years but after three to 10 years you would like to think that there has been an increase in value.
You could also expect the same for your reserve fund or nest-egg investments.
This is particularly when you need to use a Financial Adviser to assist in maintaining your investments who will constantly follow the market on your behalf.
Some alternatives to term deposits are direct New Zealand and international shares, managed funds and property funds.
With a mixture of these types of investments that cover short, medium and longer-term needs, you can get excited by following each individual investment, or just leave it up to your Financial Adviser at Alistair Bean and Associates to look after for you.
None of your investments need to be locked in or have early repayment penalties.
Investments are cashed in at their market value at the time of withdrawal (from three to 14 days in normal market conditions).
Many clients also take regular monthly withdrawals to help them meet their budgetary needs.
While past performance is no guarantee of future performance, clients of Alistair Bean and Associates – Financial Advisers, have been very pleased with the decisions that have been made on their behalf.
Alistair Bean and Associates welcomes new clients interested in receiving quality advice with an individualised portfolio and oppurtunity for impressive returns over time.
Alistair Bean and Associates are located at Level 1, 293 Durham Street. Christchurch. Phone 021 552 587.
Personal Disclosure documents are available free on demand.
---