---
Min Kim of Bryce Gallery is about to close one chapter of her life and enter another as she and her gallery partner, Jamie Stewart, relocate the gallery from its former Riccarton site to an idyllic rural setting in Ohoka.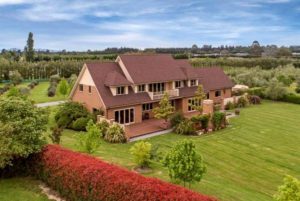 Making the move with Min and Jamie will be the gallery's substantial collection of over 400 contemporary paintings, indoor and outdoor sculptures, fine glass pieces, ceramic works and jewellery.
Min is to celebrate the gallery's new home and new beginning on 1 February, when family, friends, colleagues and fellow artists will be able to see for themselves the serene oasis and delightful, tranquil space that will now house the Bryce artworks collection.
Min's passion for art has seen her travelling the world and living in grand European cities such as Florence, in order to immerse herself more deeply in the world of painting.
"Art is energy and communication from heart to heart. When I paint, I feel a strong connection with myself and the world.
It's a great feeling which lets me create unique beauty that has never existed before."
When not involved in gallery work or spending time behind their own easels, Min and Jamie look forward to tending to their enormous garden and orchard, and Min has another project she's determined on: "I've never baked before but I will learn, I want visitors to feel at home."
Find Bryce Gallery at 84 Vicenza Drive, Ohoka, and follow Bryce Gallery's relaunch on Facebook.
---