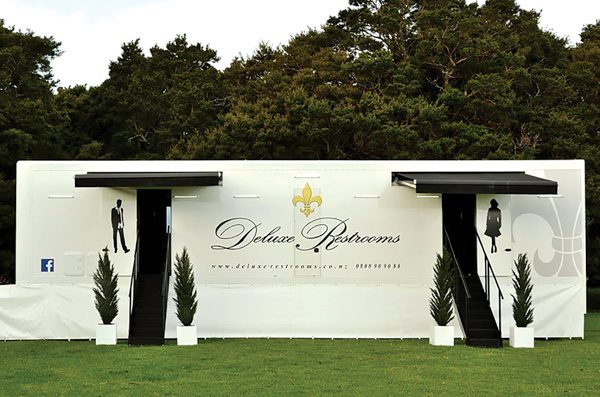 Where function meets style: Dakins' posh solution to your practical wedding day needs
A couple's wedding day is arguably the holy grail of any possible event. The true definition of a celebration, each and every detail comes together to create memories that will last a lifetime.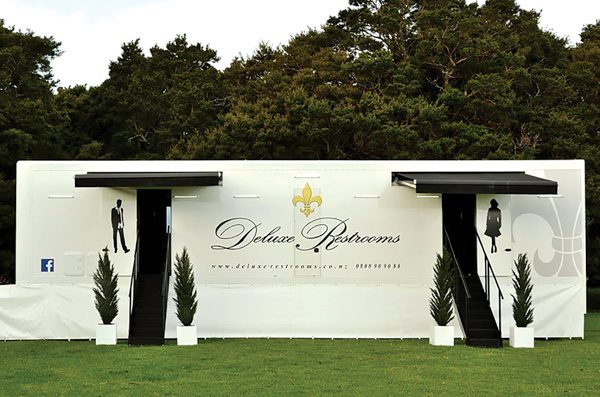 Behind the glitz and glamour of the day itself, are key essentials fundamental to the success of the day. Few would know this better than Dakins Group, a true specialist in the sanitation industry.
In a stroke of irony, Dakins has taken the concept of sanitation and made it into something extremely stylish – an impressive feat! Offering everything from single unit portaloos to luxury facilities, guests can enjoy posh practicalities.
The business is justly proud to be the owner of the South Island's largest selection of 20-foot and 40-foot portable toilet and bathroom blocks cementing its place as the region's foremost supplier to large scale events.
The pride and joy of the fleet is a state-of-the-art New Zealand-built deluxe men's and women's bathroom block called the 'Sheraton' with contemporary vanity areas, full-length mirrors, hand lotion and even hair straighteners for that special touch.
"Throughout any event all our facilities are monitored by service technicians charged with keeping everything in pristine condition. We know that every event is judged on the quality of its portable toilet facilities," owners Diane Dakin and Jay Ritchie say.
Able to take an event's sanitation needs from conception through to creation, the highly ambitious and skilled Dakins team members offer impressive expertise. They can take care of the small details from the necessary planning and implementation right through to staffing.
Services are now available in Wanaka and Queenstown. To discuss facilities for your event, contact the Dakin Group on
03-384 9100 or 0800 325 467, or email info@dakins.co.nz.