---
Innovative Christchurch tech company Swiftpoint has recently released its latest ergonomic mouse, appealing to users who are used to assigning tasks to multiple buttons.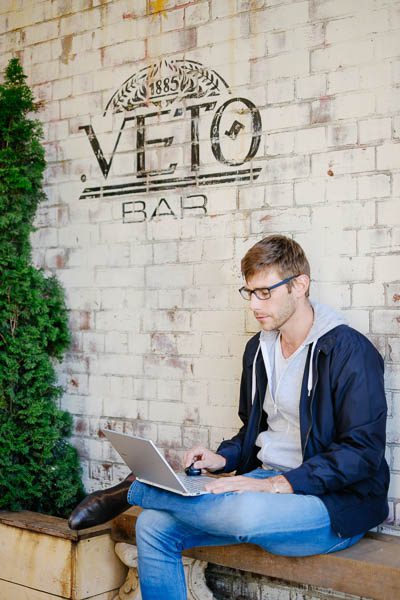 The ProPoint mouse keeps the same RSI-beating design as its predecessors, forcing the user's right hand (sorry lefties, no love for you here) into a pen-grip position rather than the usual claw-shape of regular mice. I reviewed the original Swiftpoint mouse many years ago and have been a regular user on my laptop ever since, so I am well used to the very different hand position the ProPoint requires. But I do remember the initial steep learning curve and just how plain weird using a pen-grip mouse feels. Persistence pays off though and once you get used to the new position, making that gnarled claw shape on regular mice makes you realise how bad it is for you.
The Propoint talks to a small USB dongle that also doubles as a charging station for the little mouse, but it can also connect via Bluetooth. I couldn't get my MacBook Pro to recognise the ProPoint, but I had no issues pairing my iMac and iPad. The mouse supports more than one simultaneous Bluetooth connections, so hot-swapping between devices is easy.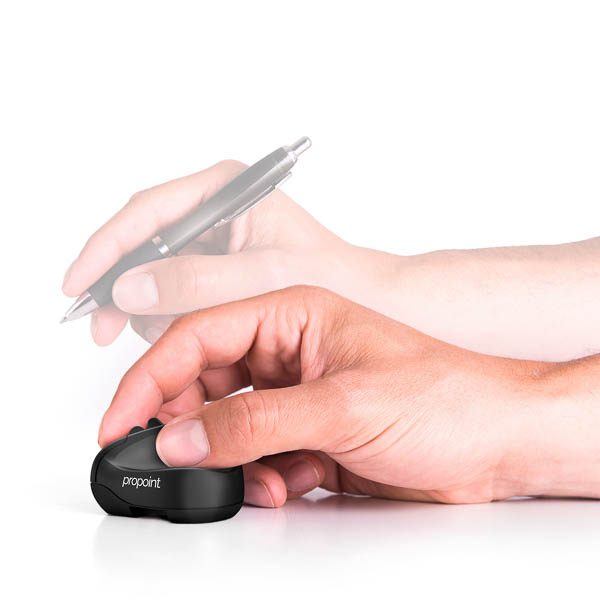 Just like the original Swiftpoint, the technology behind the rechargable battery is astonishing. A full charge will see days of regular use, or weeks of intermittent usage, while a quick one-minute charge will have you working for hours.
Pairing the ProPoint with an iPad doesn't allow you to use it as a mouse or stylus, but it does allow you full control over Word and Excel via remote desktop apps such as VMWare and TeamViewer for example.
The ProPoint also comes with gyroscopic technology and, with the flick of a switch, the mouse becomes a presenting device for Microsoft PowerPoint, letting you navigate and draw on slides or use it as a virtual laser pointer. The gyroscope also facilitates the 'tilt' functionality that you can programme (through the downloadable control panel) to do a range of tasks, my favourite being flicking between tabs in the browser. With three buttons and a scroll wheel to customise, the ProPoint is more than enough mouse to satisfy any non-gaming computer usage.
ProPoint: $319
www.swiftpoint.com
---