---
A merger with Strowan Law means that long-established Christchurch firm Pier Law can now provide a wider range of legal services to its clients.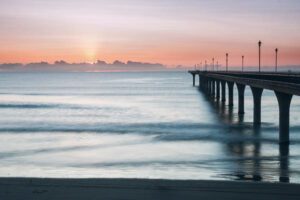 The firm takes pride in having a team of widely experienced, helpful and approachable staff who place value on quality client service.
"We talk your language," says Managing Director Bill Herbison. "We take a genuine interest in our clients, listen to their needs and work towards providing solutions that our clients understand so they can feel part of the process."
The introduction of Indira Sirisena and Lisa Kennedy, formerly of Strowan Law, means that Pier Law can broaden its services to its clients. Indira and Lisa are both experienced, able and efficient lawyers who look forward to serving their former client base and new clients through Pier Law.
Their practice areas cover property law, trusts and estates as well as all aspects of family law.
This includes adoptions, care and contact arrangements for children, Oranga Tamariki matters, domestic violence, guardianship disputes, orders preventing removal of children, paternity and relationship property. They also offer Legal Aid family law services, recognising the importance of that offering to the local community.
Directors Bill Herbison, Caroline Davey and Indira Sirisena head the Pier Law team, which comprises experienced lawyers and legal executives spread over all its three branches in convenient Christchurch suburban locations (New Brighton, Kaiapoi and Styx Mill).
The spread of offices allows the team to meet with clients at their preferred office location, whether that be close to their home, their workplace or otherwise.
The firm also offers other legal services including advice and representation on buying and selling residential property, wills, enduring powers of attorney, advice on and administration of Family Trust's, commercial property advice, estate administration, relationship property and contracting out agreements.
The legal team is small enough to work closely with all its clients one on one and to gain an in-depth understanding of their specific needs, and at the same time large enough to have the expertise, knowledge and skills required for clients' ongoing legal needs.
"The quality of the services we offer to our clients is given the highest priority. We are all people who very much take an interest in our clients as well as their needs, and work with them individually to achieve their goals," explains Bill.
If you need legal advice at a level, you can understand and feel part of, Pier Law welcomes your call to any of the branch offices or visit the website.
---