---
As Michelle Freeman and her daughter Charli began to expand their pet family, they became increasingly concerned about the unnecessary and extensive use of plastic packaging particularly with regards to pet food and treats. And as a result, Charli & Coco was established.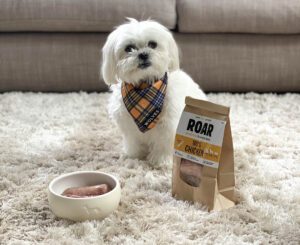 As a way of reducing waste, the luxury pet boutique offers customers a pet grocer and refillery.
"The raw food products we are stocking are all New Zealand sourced, have no preservatives, no artificial colours or flavours and are hormone and antibiotic free," says Michelle.
Coco (pictured) and her pet siblings are raw food diet converts after noticing the benefits such as a better coat condition, healthier skin and cleaner teeth.
But it is the store's dry food and treats pet refillery that is a head turner for the city.
"Customers have the option to bring their own containers to refill or purchase some of our stylish and functional vessels for long term storage all of which cuts down on unnecessary packaging," says Michelle.
The advantages? Customers are only purchasing what is necessary and pets can try a variety of new products without wastage.
Visit the store at 3/54 Holmwood Road. To get in contact, email office@charliandcoco.co.nz or phone (03) 925 9957.
---