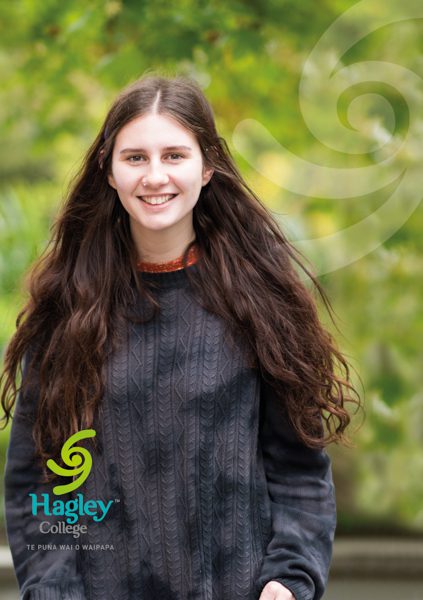 Flexibility matters at Hagley: Hagley College
Hagley College recognises that there's more to your life than school when you're in Year 12 and 13, like sport, music, or other major commitments like work. You're unique with your own aspirations, passions and plans. Hagley is all about flexibility, helping you pursue what's really important to you, as well as completing NCEA. Tell them what matters to you and they'll make school fit, with a flexible timetable personalised to suit.

Just think of the logistics required in drawing up timetables for hundreds of Year 12 and 13 students – a feat worthy of an airline scheduler! That individualisation and your best interests are at the heart of Hagley's philosophy. You just have to listen to its senior students talking about their Hagley experiences to know they love being there. They're treated with respect and dignity, accepted for whom they are as individuals; they feel embraced and included in a dynamic, mature environment where they take responsibility for their future, while knowing support and care are always available.
Year 12 and 13 students appreciate the huge range of opportunities and programmes on offer at Hagley. They can design their own programmes from the diverse subjects available, choose a tertiary pathways programme or a specialist school and follow their personal passions. At Hagley, being successful comes in many shapes and forms.
Hagley College is designated character school for students of all ages and lives by its mission statement – lifelong learning that is accessible to all. For a copy of Hagley's Senior College Prospectus phone 03-379 3090 go oline to www.hagley.school.nz or email info@hagley.school.nz