---
If you've watched shows like Grand Designs, you will already appreciate that the quality of windows and meeting delivery dates is fundamental to the success of a building project.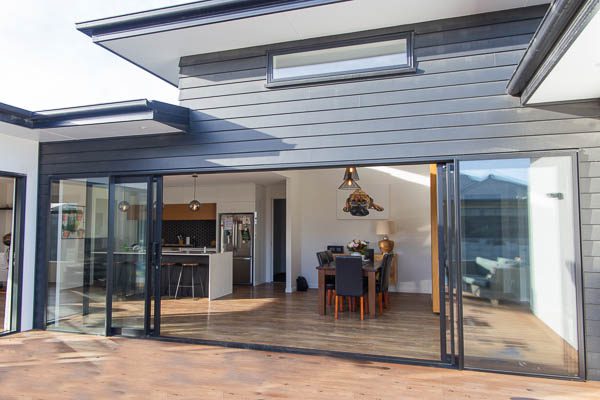 When Simon Carrodus and his team agree on a delivery date, they will always stick to it and they pride themselves on never letting a building project down. Unlike many fabricators, they only specialise in residential projects and therefore your joinery won't get side-lined at the last minute for a larger commercial project.
When it comes to selecting windows and doors for your new home, looks count – but so too, do strength, versatility and size. First Windows and Doors offers a wide range of innovative products on the cutting edge of technology. The Metro and Architectural series' deliver sleek contemporary styles while also meeting the current demand for large format joinery, suitable for the most challenging weather conditions.
The Klima series is an innovative range of uPVC windows and doors optimised specifically for colder climates. This window system is rated a maximum 6 Energy Stars under the WEERS (Window Energy Efficiency System) when used in combination with high performance glazing.
Always seeking to improve and expand their service, the team has recently commissioned a new twin saw which will serve to further increase accuracy and efficiency. In the coming months they will also be able to offer the popular 'flat frame' look as part of their standard range of joinery.
To get that perfect finish to your building project, visit the showroom at 7 Langstone Lane, Papanui, phone 03 375 0700, email firstsmartwood@firstchch.co.nz or visit www.firstchch.co.nz.
---