---
Shelley Ferguson wears a lot of hats; she's the editorial director of home and fashion magazines at Bauer Media, including Your Home and Garden; she's the beloved co-host of The Block New Zealand; she's also wife of Steve and mum to Flynn and Jett.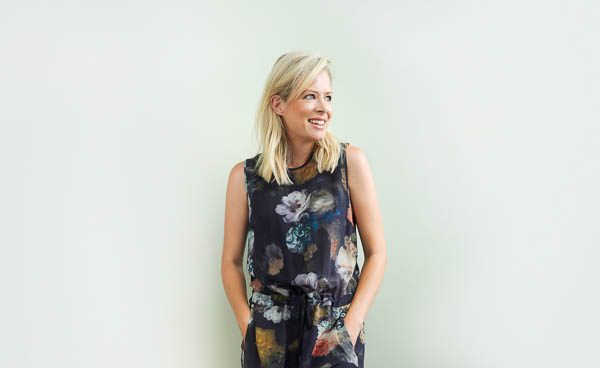 On Tuesday 12 November, she added another one, joining the judging panel of the Best Dressed competition at Addington's Christchurch Casino NZ Trotting Cup Day alongside Jackie O'Fee from Signature Style, creative director Deanna Didovich of New Zealand-based brand RUBY.
We caught up with Shelley about her impressions of the day.
---
Christchurch was incredibly lucky to have hosted you recently when you came down to judge our Best Dressed competition. Did you get to spend much time down here and look around?
I was lucky to be invited! It was a quick 24-hour visit, but within that time I had a quick look around the city, got to spend the night in a hotel, had lunch with the organisers, judged the Best Dressed competition and drank some champagne before flying out, so I reckon I made the most of it!
---
What did you think of the fashions this year?
I was incredibly impressed; it was at an international level. The planning, themes, details, fit, fabric, accessories, hair and makeup many of the contestants showcased was impeccable.
Racewear is about getting every detail perfect and respecting heritage with a modern twist which takes time, money and an inherent sense of style.
There were so many different, unique and creative approaches which made for a visual feast!
---
What were some of the highlights of the day for you?
The entire vibe on the day was fabulous. This is an iconic event and I could feel the sense of pride and celebration on the day. It was a fantastic business card for the city that's for sure.
---
What were some of the key things you were looking for when it came to selecting your top picks for the podium?
The first was a cohesive theme that was evident in every aspect of the look without going OTT which is difficult with racewear.
The other key element I looked for was fit and fabric. At this level every nip, tuck and pleat needs to be tailored to the body.
---
You are always exceptionally put together yourself. What do you love about fashion?
Oh thank you! I love to dress up; sometimes I don't think we do it enough. I grew up watching classics like Breakfast at Tiffany's, and love iconic brands like Chanel.
There is a sense of celebrating womanhood by making an effort and dressing for the occasion, in whatever way that means to you personally.
---
Where was your beautiful Cup Day outfit from?
A Melbourne brand called Loreta.
---
How would you describe your own fashion philosophy?
Wear things that make you happy – feeling great leads to having more fun.
---
What do the next 12 months have in store for you?
Continuing to nurture my interior design business and clients, another season of The Block, and hopefully another trip to Christchurch for Cup Day 2020!
---