---
Working throughout the South Island, Babbage Consultants provides technical expertise and tailored consultancy services in engineering, architecture and project management.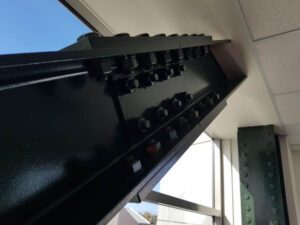 Babbage delivers structural, geotechnical, civil and building services, engineering design, as well as building surveying and ecology reporting services.
They regularly work on commercial and industrial building refits, alterations, strengthening and new build structures.
Manager Matt Harris says this multi-disciplinary, single point-of-contact service is in demand.
"The scale and quality of work we're completing means we're increasingly involved in a wide variety of projects," he says.
Babbage also assists the commercial real estate sector, property investors, owners and body corporates.
By undertaking pre-purchase due-diligence assessments, facility management reviews and long-term maintenance plans, Babbage mitigates client property land acquisition and disposal risk, including providing advice regarding commercial lease negotiation and review.
Before lockdown, Babbage had already been operating a flexible work-from-home policy and it certainly paid off.
Within two days of lockdown starting, all 200 staff were working efficiently from home.
"Because we could set up quickly, we were able to concentrate on keeping clients informed and allay any fears of projects drifting during lockdown," Matt says.
This was demonstrated in positive client feedback. Comcare Charitable Trust Business Manager Dave Callis says, "We really enjoyed working with Babbage on this project and found the team to be professional and friendly.
"We're also thrilled with the end result. The strengthening work is stylish and functional and a lot of staff have commented how reassured they feel by being able to see it on show on each floor."
---