---
As a personal stylist, Bibi Maber's goal is to empower clients by helping them get in touch with their authentic self and develop their own unique style. This allows them to shift their focus to target their life goals and dreams.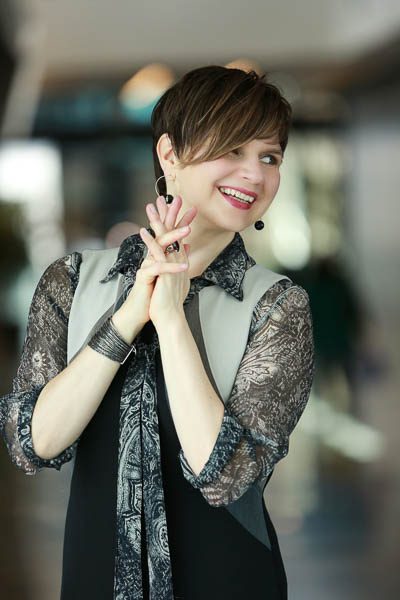 She speaks from experience. While going through her own significant lifestyle changes and altering her outlook on life, she went through many ups and downs. This, paired with professional training, made her want to help others. "Sometimes we just need to feel inspired or motivated, and that's where I can help, by bringing out their true personality in their style," she says.
"Weight-loss is often people's first focus when it comes to changing their image. I just want to bring to their attention that losing weight is not essential for people to feel good about themselves. It can begin with their style and that usually inspires people to work on themselves further, whether it's attending courses, reading books, applying for a new job, or even weight loss, eventually – but feeling good about themselves first is key."
Originally from Canada, Bibi started her first image consulting business in Toronto, but put everything on hold to start a new chapter of her life in New Zealand's corporate world while keeping her passion for fashion burning on the side. In 2018, Studio Bibi was launched to help clients understand the power of colours, shapes, styles and accessories through one-to-one consultations and personal shopping trips.
Bibi's running her first series of styling workshops in Christchurch through to mid-November, so why not get a group together today?
---