---
If there's one piece of advice Fergus Waddell would give to Generation Y looking to buy their first home, it would be to be realistic and start thinking about where their work is and building close to that. "It pays to be geographically smart these days and consider the wider Canterbury district rather than concentrate solely on Christchurch," says Fergus.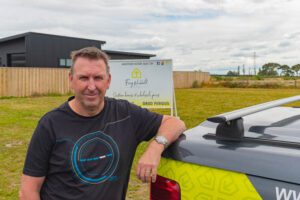 It's sound advice from the father of three sons who began his building apprenticeship aged 16 on Auckland's North Shore and who now, 37 years later, runs his own construction company, Fergus Waddell Homes.
The wealth of building industry knowledge and experience that Fergus brings to every project is little short of prodigious.
"I'm open and transparent, and I'm a builder, not a salesperson, so clients never feel pressured."
The point of difference with Fergus is that because he works from home and contracts everything out, his overheads are lower, thus enabling him to offer clients, at whatever stage of their lives, a more affordable build.
"My business ethic has always been to give value back to the client; that's not about providing the cheapest option, but about tailoring the build to client budgets without compromising on quality workmanship."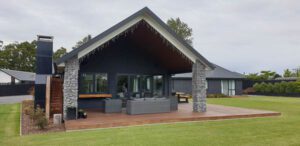 View the homes at the website below, at www.facebook.com/fergwaddellhomes or on 027 446 1866.
---