---
Parsley, sage rosemary and thyme, as the Simon and Garfunkel song goes, reminds us of our cherished common garden-variety herbs. However, here are a bunch of some quirkier edibles to grow, that once savoured will become seasoning staples. Hunt them out at garden centres and farmers' markets this summer.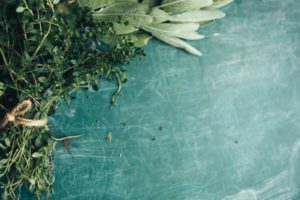 Vietnamese mint
Not your common garden-variety mint – this unmistakable and quite addictive flavour will wow the tastebuds of Vietnamese foodie fans.
Rocket
Move over lettuce, wild rocket will really take off in the garden. Keep picking it so it doesn't go to seed.
The delicate summery leaves will add pizazz to a salad, or a peppery twist piled upon a pizza or any savoury dish.
Borage
The gorgeous blue flowers are beloved by bees, and these delicately flavoured blooms will take plating presentation to the next level.
Add to ice cubes for star-shaped cool colour.
French tarragon
This requires a little tender loving care, but the unmistakable elegant flavour transports a dish straight to the South of France.
Lemongrass
No need to rush out for Thai takeaways if there is lemongrass in the garden. This is piquancy plus.
Add boiling water to the stems for a healthy herbal tea – refreshing either hot or iced.
Horopito
This native bush's red-tinged leaves have medicinal and tongue-tingling culinary uses.
Dry them and sprinkle on dishes for some zing – a great chilli alternative.
---