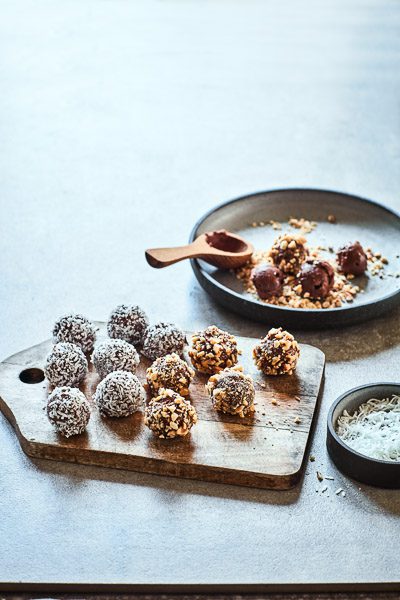 Delectable Chocolate Truffles Recipe
---
For those who love the classic rich 'keto fat bomb' treat, here's a version from the new cookbook, What the Fat – simple, tasty and full of fat.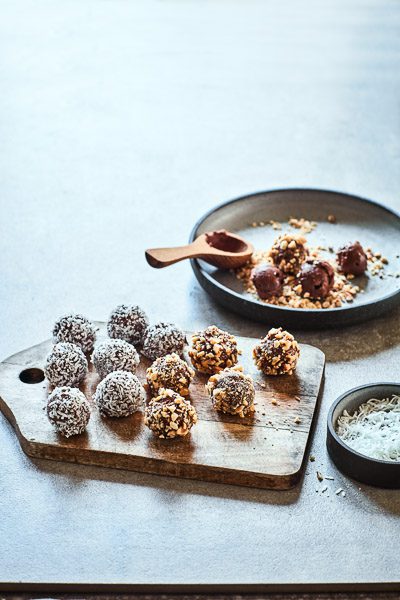 INGREDIENTS
1 cup cream
3 tbsp butter
1/3 cup virgin coconut oil
175 g dark chocolate (85% or higher), broken into 2 cm pieces
For the coating (optional)
Your choice of:
2 tbsp cocoa
2 tbsp chopped hazelnuts
(or another nut you prefer)
2 tbsp shredded coconut
METHOD
Place the cream, butter and coconut oil in a small pot over a medium-low heat. Gently heat, stirring occasionally, until melted and the mix begins to bubble. Remove from the heat and add the chocolate.
Whisk vigorously to combine the ingredients together – you want to form a nice stable emulsion with no oily liquid escaping round the sides. This can also be done with a hand-held blender, by placing the chocolate in a narrow jug, pouring the liquid over and blending until smooth. At this point you can stir in some desiccated coconut or chopped nuts if you like.
Pour the mixture into individual moulds (an ice cube tray is good) or into a small container (about 10 cm x 15 cm). Cover and place in the fridge to chill completely.
Once fully set, turn out the ice cube tray or container onto a sheet of baking paper. If you used a container, cut the mix into bite-sized pieces. Roll the truffles in cocoa, nuts or coconut or cocoa if you like. Transfer to a container with a tight-fitting lid and store them in the fridge for up to two weeks.

From What the Fat? Recipe copyright © The Real Food Publishing Company, 2019, image copyright © Todd Eyre Photography, 2019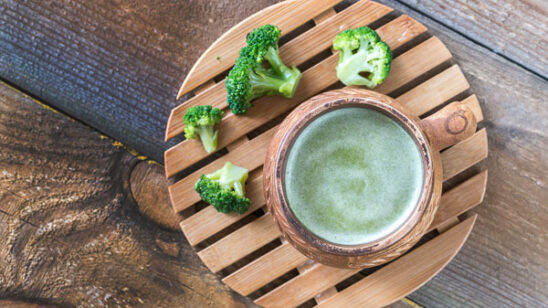 Previous Post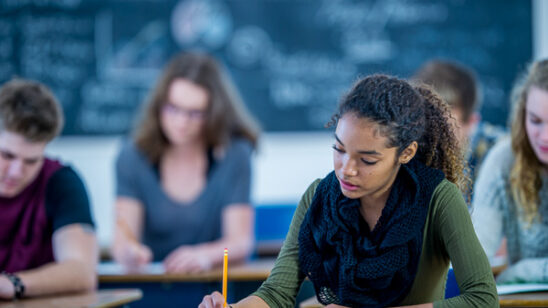 Next Post