From a conservative post-Victorian city to a bold and innovative urban hot spot, Christchurch has emerged as a province that packs a proverbial punch.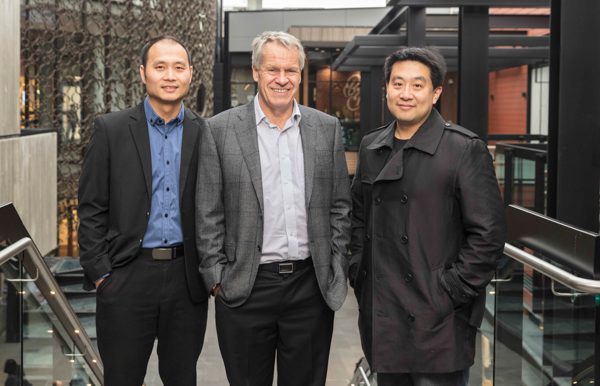 The exciting new spaces that continue to open up in the heart of the city are driving this exciting change and commanding attention, not just on a national level but also an international one as the central city plays prestigious host to increasing tourism numbers.
Yes, it's true; Christchurch has a long way to go, but the metamorphosis at street level is palpable as we witness the rebirth of a cosmopolitan city characterised by buildings and businesses with personality.
We're certainly not short of inspiration when it comes to finding something to do within the Four Avenues and even more so closer to the city's heart. The internal courtyards and winding alleys that are emerging within the greater developments, such as the BNZ Centre, are packed with incredible offerings, both large and small, the operators of which are putting heart and soul into reinvesting in our city.
The Crossing developer Philip Carter has played an integral role in this evolution, now his development The Crossing is one of the strongest drawcards within the central space, with more than 60 retail tenancies, combined with hospitality, office space and a 630-space onsite car park.
One of Christchurch's largest private developments, the $140 million project covers 44,000sqm across different levels within a hectare block between Cashel Mall, and Colombo, Lichfield and High streets. And it continues to grow.
Now two of Christchurch's most popular modern Asian restaurants are joining the development and returning to the central city seven years after the Canterbury earthquakes, marking almost 25 years of friendship for two local men.
The Crossing is the new home to Alfred Wong's refurbished Cookai (situated pre-earthquake in Cashel Street, with former sister restaurant Blue Fish in nearby Cathedral Junction), returning to town after operating from premises in Riccarton. Adjoining 80-seat Cookai and its renowned sushi train is Joyful Express, both designed by Alfred's best friend Jimmy Hsu.
It marks the beginning of the next exciting era for Alfred and Jimmy, who have been friends since the serial entrepreneurs met in the early 1990s as Papanui High School students.
During Canterbury's rebuild period, the pair made sure they got away each year travelling and gathering ideas for the eventual move back into the city. Jimmy also worked with other restaurant entrepreneurs, designing their refits in Christchurch, Queenstown and South Canterbury, including The Camden Restaurant and Bar in Riccarton Road's Clyde Building.
When choosing the central location for their new businesses, Alfred says he wanted to get away from what he saw as "vanilla mall culture" parts of Christchurch which had developed during the rebuild, instead yearning for a dynamic space back in the city that matched the vibrancy of the food.
"We'd been offered a number of potential locations, but it wasn't until we saw the vivacity of The Crossing that we felt that the timing was right for Cookai to return to the city, joined by an adjacent and energised Joyful Express," he says.
Cookai opens this week followed by the smaller neighbouring Joyful Express, opening in August 2018.