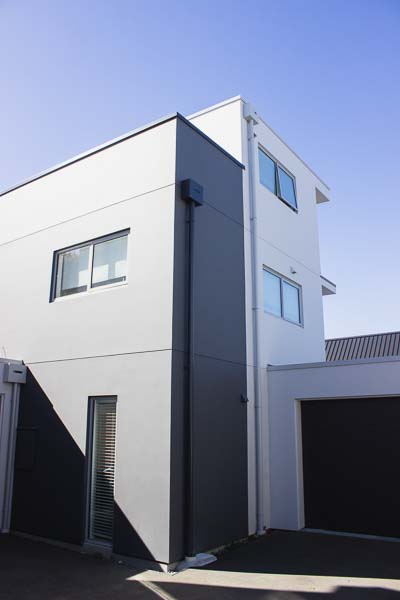 Complex repair, made easy: Jim the Builder
---
Apartment blocks and townhouse complexes have proved a tangled skein for many a frustrated and exhausted owner working through the repair process under the auspices of a body corporate management structure. A welcome ray of light comes in the form of local construction experts Jim The Builder.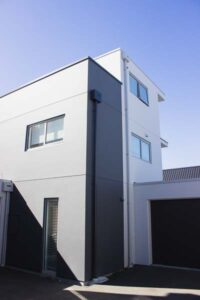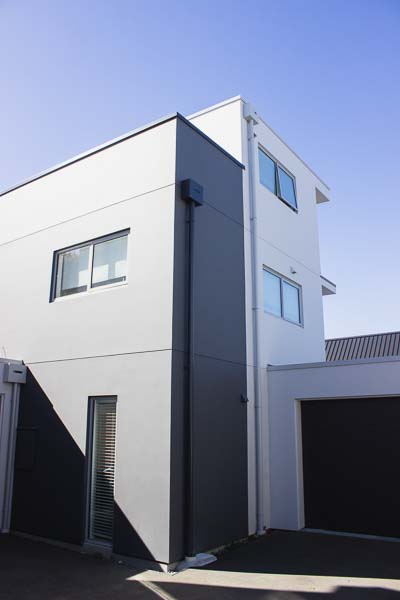 Through word-of-mouth referrals and from lawyers working in the field, Director Jim Stenberg and his team have been bringing their experience and expertise in complex builds to the apartment and townhouse earthquake repair sector. They address complex management, liability, damage, and apportionment issues, and knit together solutions which lead to happy and grateful homeowners.
A group of four standalone three storey apartments in the central city involved multiple owners. The apartments were managed through a body corporate, and each of the four units had suffered different types of damage and to differing degrees. Each unit had suffered through failed repairs in the past and Jim the Builder was engaged to put things right, once and for all.
"The Insurance policy settlement was made as a lump sum to the body corporate, administered by Thompson Wentworth," says Jim. "We then worked to apportion the settlement between the units."
Together with Anthony Thompson and his team, Jim the Builder mountaineered through an Aoraki of paperwork, liaising with owners and ensuring their requirements were met.
"There is no doubt that body corporate repairs can be challenging, but Anthony and the owners were great to work with. It can be an emotive process and were able to ensure that transparency was key, pricing was crystal clear, and our communication was precise."
Each of the four apartments had reacted differently to the shaking. "It seems random and unexplained, but it results in the need for individual repair strategies," says Jim.
"For the apartments we implemented a tight plan to make the site restrictions work, and new compliance regulations meant the use of newer technologies such as flashings to ensure weathertightness but getting down to the repairs themselves is usually very straightforward for our team and that proved to be the case on this project."
Jim's favourite thing on the project was seeing three of the four apartments sold on completion. "The ability for people to move on with their lives after having been trapped in the situation for so long was very rewarding."
Jim the Builder has also been involved with the government's On Sold programme since its inception, and are now help several homeowners through the process.
Call 027 203 9379 to talk with Andrew Clark at Jim the Builder.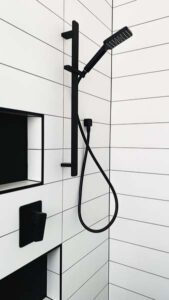 ---
Previous Post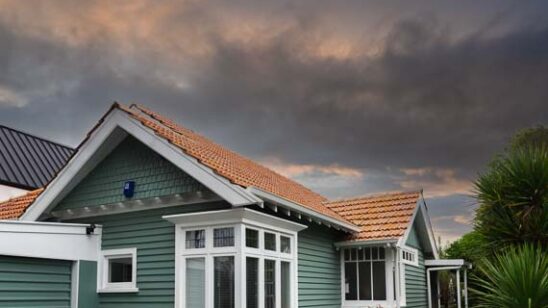 Next Post