---
Terra Consultants' move into central Christchurch has been a win-win for the local business. The company is proud to provide a personal service and works hard to contribute to the redevelopment of a city they love.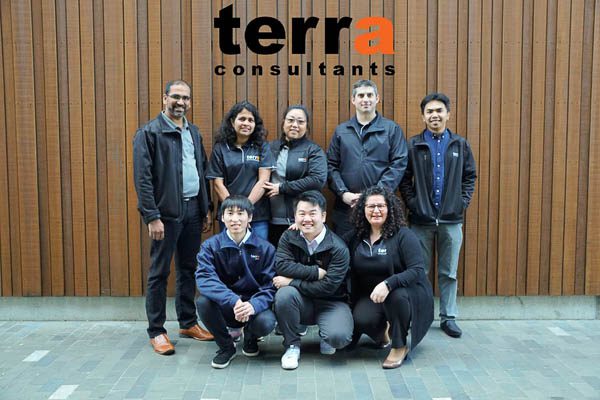 Now located in the Innovation Precinct at 150 Lichfield Street, the team – made up of structural engineers, architectural designers and drafters – loves the convenience of being back in the city's heart and watching its growth first-hand.
The Canterbury hub is part of a wider network of the Terra Group NZ Ltd, a New Zealand-based and owned multidisciplinary consultancy company that was established locally following the February 2011 quake. Engaged by the Earthquake Commission to provide rapid response earthquake damage assessment and assistance, a team of engineers flew into Christchurch weekly, completing civil and structural earthquake damage assessments for hundreds of buildings throughout Canterbury.
In February 2013, a permanent office was developed in Wainoni during the Christchurch recovery effort. It has since expanded to offer Cantabrians professional engineering and architectural advice, design and construction observation services, and work on commercial building projects. The team is skilled at new residential and low-rise commercial builds, drafting, architectural designs, alterations, additions and town planning and, as it grows, plans to expand into surveying and civil work.
The Terra Group has also provided independent engineering advice in the High Court to help parties settle claims and disputes in relation to earthquake-related structural damage. The move back into Christchurch central has been a real winner for this family-oriented hub of engineers, committed to helping the city's rebuild every step of the way.
---