---
Do you enjoy really good coffee and the great outdoors? Coffee Worx, a Christchurch coffee roastery, has found there are many passionate coffee drinkers, who – just like you – enjoy the invigorating hit of sitting in their favourite outdoor spot sipping their favourite coffee.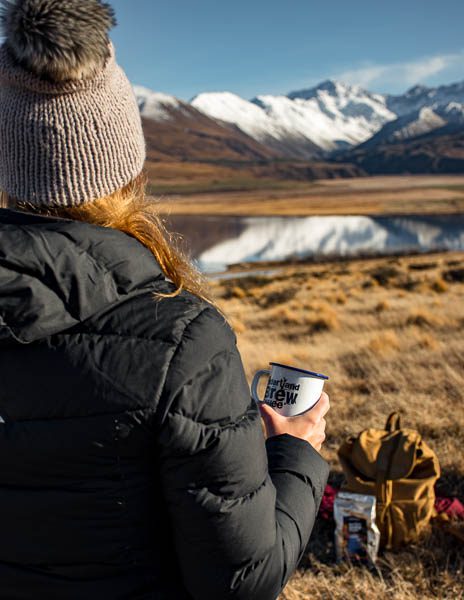 That's why Coffee Worx developed its Heartland Brew blends, to reflect the New Zealand palate and coffee drinking style. With Heartland Brew, people can soak up the best of both worlds – and this homegrown brand has struck a chord with many outdoor enthusiasts around the country.
Whether you're camping, tramping, fishing, biking, hunting or holidaying, there's a Heartland Brew blend to suit every preferred brewing method and coffee drinking style. These premium coffee blends are ideal for espresso, plunger, filter, stovetop, Jetboil, Aeropress, pour over – or even the pod machine at your holiday home! The packaging is resealable with an air valve and special lining, so that while you are away (or at home) your coffee will remain fresh and easily transported.
If you want a coffee that suits your surroundings while enjoying the best New Zealand has to offer, look out for Heartland Brew in your local New World, Fresh Choice or Pak n Save; or contact Coffee Worx direct if you want your coffee in smaller quantities or ground to your preference.
Check out the website gallery at www.heartlandbrew.co.nz, showcasing the photos of Kiwis like you who are making coffee their way, in their favourite locations around our great Kiwi landscape.
---